Homes for Sale in Bahcesehir Istanbul Special Prices – EN108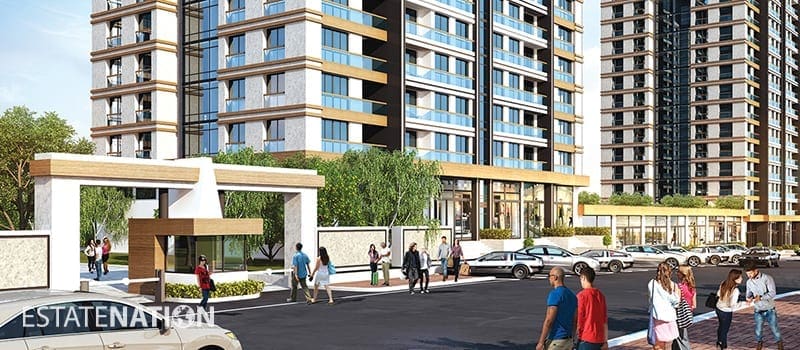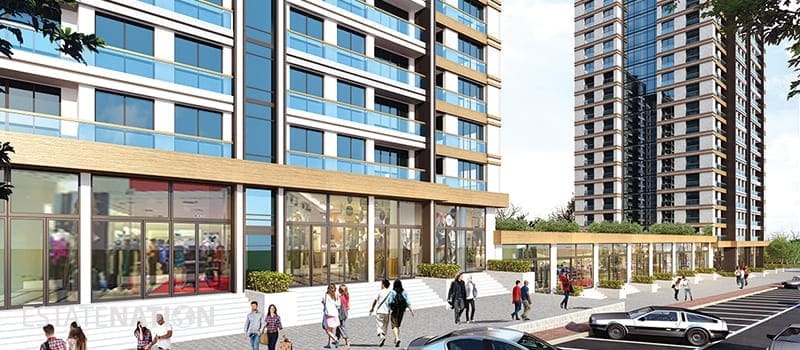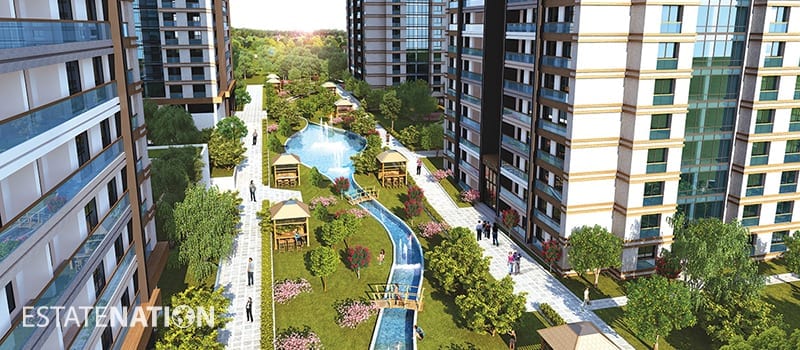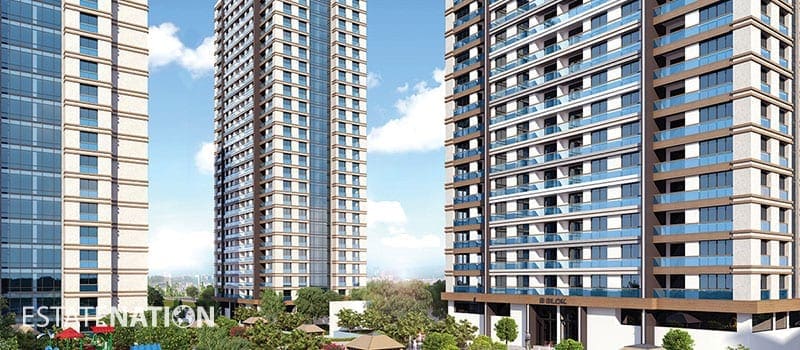 On an area of ​​43000 m 2 this project consists of 6 buildings up to 30 floors, and includes about 1615 apartments, with various options and different areas to suit all needs, between one room with area of ​​53 m 2, room and lounge with area of ​​72 to 82 m 2, two rooms and lounge with area 85 to 122 m 2, three rooms and lounge with area of ​​139 to 190 m 2 and four rooms and a lounge with area of ​​190 to 300 m 2.
This project is guaranteed by the Turkish government, which emphasizes the quality of construction at the best prices.
Project Location and Transportation:
On the European side of Istanbul, in a popular district of "Bahcesehir", this project is close to all the main roads of the city. It is just 2 minutes from the luxury road of

"

Basin Express

"

and next to the TEM motorway with 6 km away.
It is 13 km from "Ataturk" Airport and 14 km from the main exhibition city of "Tüyap". It is also close to third Istanbul Airport and the important Istanbul Canal project, located on the new metro road, just 300 meters from the Metrobus line which is one of the most important means of transportation in Istanbul.
Services and social facilities:
"Bahcesehir" is a popular residential area frequented by those who want a quiet and elegant life. It is well equipped with all the necessary services for the residents and their comfort from various educational, health and service institutions, mosques, shopping centers and parks.
The nearest hospital to the project is 3 km away, the nearest shopping center is only 5 minutes away, and the project consists a school for the residents.
Project Features:
The project is featured by its prestigious location and the government's support of it, with its balconies and its magnificent views of the green spaces which have an area of ​​23000 m2 of service facilities and provides the smart home advantage for modernity lovers.
It is featured by a strong protection system where the security service and surveillance cameras are available around the clock with open and closed parking spaces and alarm system and fire and smoke detectors and automatic fire extinguishing system and electronic card entry system and the project is built according to seismic regulations and insulation and provider Thermal insulation, emergency staircase and reception gate.
It provides its residents with all the necessary services for their comfort and well-being such as elevators, generators, natural gas, water tanks, central static water, central heating, air conditioning, satellite reception, large green space decorated with a distinctive decorative pool, basketball playground, football and fitness center. Fully equipped walkway, outdoor swimming pool, indoor swimming pool, sauna, Turkish bath, children's playground, parent's bath and parents' dressing room.
Choosing a property needs a lot of time and research, feel free to consult the experts, you can see more details of this project by contacting with us,

contact now

.
| Type | Size Range | Price Range |
| --- | --- | --- |
| 1+0 | 53 M2 | TRY 198.000 |
| 1 + 1 | 82- 88 M2 | TRY 307.000 – 330.000 |
| 2 + 1 | 77- 97 M2 | TRY 288.000 -363.000 |
| 3 + 1 | 139 M2 | TRY 521.000 |