Special Apartments for Sale in Basin Express Istanbul – EN111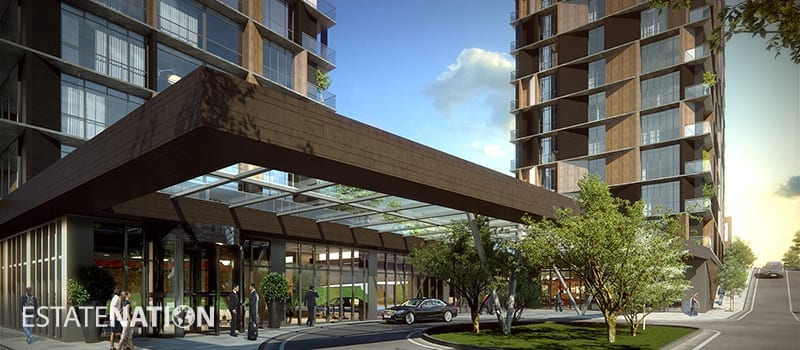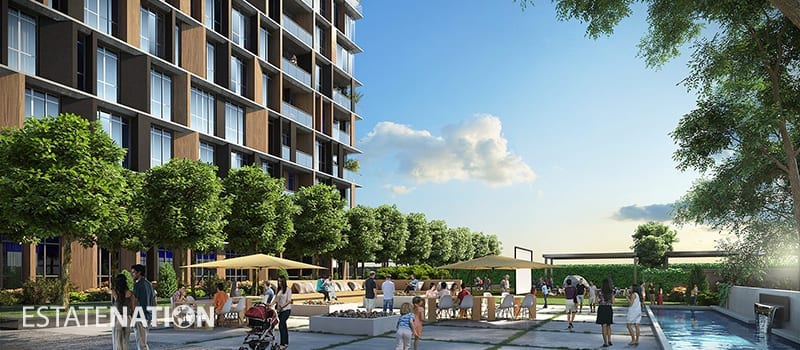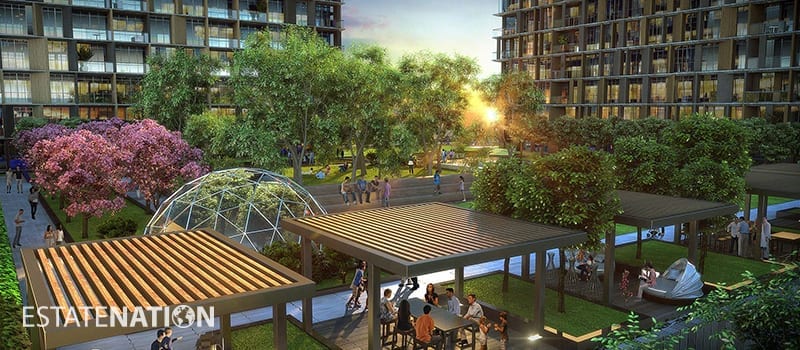 The project stands on area of 19000 m2 and consists of 3 residential buildings and a one commercial building. It consists of 538 apartments ranging from a room without a lounge with area of ​​38 m2 to a room and lounge with area of ​​65 to 83 m2, two rooms and a lounge with area of ​​117 to 132 m2, three Rooms and lounge with area of ​​140 to 183 m 2, and four rooms and a lounge with area of​​248 to 250 m 2.
The project offers 3-year installment payments at a first payment of 25%. The project delivery date is set by the end of 2019.
Project Location and Transportation:
The project is located on the main transport hub of "

Basin Express

", 1.7 km from the TEM highway and 7 km from the 100-D highway, and it's near the E5 motorway, 4 km from the "Yavuz Sultan Selim" bridge, and 5.5 km from "Bakırköy". It is next to the metro station which scheduled to be opened at the end of 2019. It is also close to the third airport, Ataturk Airport, "Tüyap" exhibition city.
This unique central location increases the importance of the project and is easily accessible from any point in the city, whether through public transport or highways without traffic congestion.
Services and facilities:
The project area is dynamic and central, and is full of life and various public services. The nearest hospitals are "ÖZEL KAŞ TIP MERKEZI", "Medipol Üniversitesi Hastanesi", "Acıbadem Atakent Hastanesi" and "Medicine Hospital".
The nearest schools to the project are "Edip İplik Mesleki Ve Teknik Anadolu Lisesi", "Mustafa Barut Anadolu Sağlık Meslek Lisesi" and "Cemil Meriç Ortaokulu".
The nearest shopping centers are "212 İstanbul Power Outlet", "Ihlamur Alışveriş Merkezi", "Mall of İstanbul" and "İstoç Ticaret Merkezi".
Project Features:
The project is featured by its dynamic location, surrounded by public transport and various services. It also features a security system. Security services and surveillance are available 24 hours a day with closed and open parking spaces, fire and smoke detectors, automatic fire extinguishing systems, Secure via e-card and video intercom system with solid steel doors and gatekeeper for reception. The project is built according to seismic regulations and insulation systems.
The project provides its residents with all the necessary services for their comfort and well-being such as elevators, generators, water tanks, central hot water, central heating and satellite reception for television and natural gas and the vast green area of ​​13000 m 2 and includes a pool for decoration and walking, with the indoor swimming pool Outdoor swimming pool, children's pool, children's playground, restaurant, coffee shop, meeting rooms, arts and guests. The apartments also feature a smart home that will make you feel comfortable and comfortable with your phone. Remote management in your home.
For more details of this project or other projects,

contact now

.
Delivery Date:
Ready To Move
| Type | Size Range | Price Range |
| --- | --- | --- |
| 1 + 0 | 117 – 545 M2 | Sold Out |
| 1 + 1 |  84 M2 | TRY 3.300.000 |
| 2 + 1 |  137 M2 | TRY 5.000.000 – 5.200.000 |