Taxes and Fees when Purchasing a Property in Turkey
To achieve 2023 vision,

Turkish government

seeks to develop its economy by one of the most important markets which is The Real Estate Market in Turkey. It gives investors all facilities that encourage them to enter the real estate market in this country. It also offers apartments for sale in Istanbul to increase research by tourists, International students, and real estate investors in Istanbul.
The taxes that are added to real estate in Turkey, include both Turks and foreigners. There are no taxes imposed on foreigners only. What is rumored about it is a fraud by some who exploit foreigners who have no knowledge of real estate laws in Turkey and do not know the tax system there. So we offer you our expertise and consultation to help you find out all the details about taxes and fees while purchasing real estate in Turkey.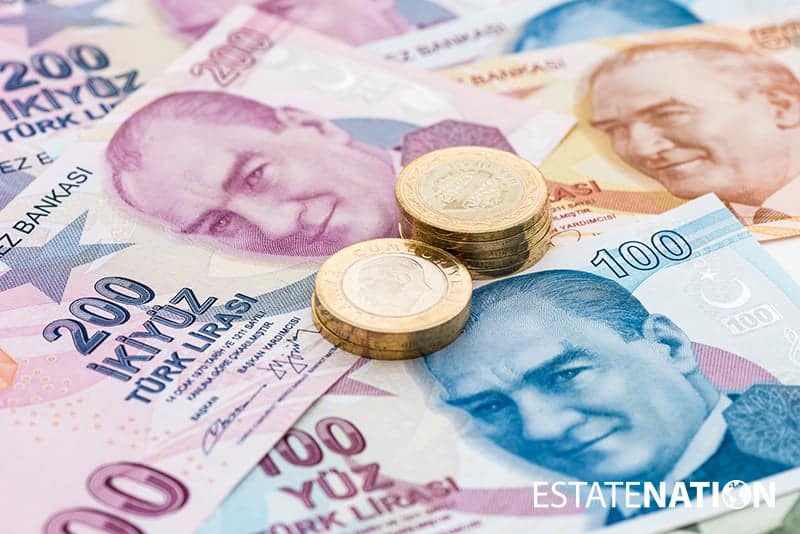 Types of Real Estate Taxes In Turkey
Real estate taxes imposed by the Turkish government do not conflict with the facilities offered by the government. They are a competitive advantage, and strong facilities when compared to real estate taxes of other countries especially in Europe. Property taxes in Turkey are divided into three types:
One-time Payment Taxes.

Yearly Taxes.

Monthly Taxes. (Monthly Maintenance AIDAT)
Real Estate One-Time Payment Taxes
VAT:
This tax ranges from 1% to 18% depending on the type of property, area, level of design and construction, and so on. If you get apartments for sale in Istanbul, VAT will not be the same as any other city's apartments, and so on. This range is calculated on the net area of the property, not on the total area.
Turkish government offered a surprise that is: you can get rid of it but on conditions. This law was issued in February 2017:
The abolition of VAT on the purchase of real estate in Turkey in the right of foreign investors, or Turkish expatriates living and working outside Turkey for more than half a year. Where this tax exemption is applied on condition of payment of the value of property in foreign currencies. And not to sell the property until at least one year from the date of purchase.
This is only in Turkey away from other countries that impose this kind of taxes.
Tapu Real Estate Tax:
The percent of this tax is approximately 4% and is paid when the title deed is registered at the Land Registry Office. It includes small properties such as apartments, houses, and villas. You will need this tax if you want to get apartments for sale in Istanbul.
Fees payable upon registration of title:
$ 60 to get a stamp on behalf of the buyer.

$ 50 for the translation of your passport to the Turkish language, to be certified.

$ 200, the property transfer fee, payable upon receipt of the transfer request.

$ 100, if you do not speak Turkish, and you want a translator to accompany you in finishing the proceedings.
Yearly Taxes
Municipal Taxes:
The percent of this tax is 0.03% of the property price, paid once every year, in return for the services provided by the Turkish municipalities.
Insurance of real estate in Turkey against natural disasters:
It equals $100 Approx. It is to secure your home or apartment against natural disasters, such as: earthquakes.
Monthly Taxes (Monthly Maintenance AIDAT)
This tax is 2 – 5 Turkish lire per square meter. It is paid to the companies supervising the residential complexes in return for the services provided by the company to the residential complex such as: swimming pools, gardens, playgrounds, environmental cleanliness, maintenance and other important services.
Our team is ready to receive your call, and answer all your questions.

Request a Callback

and let's talk!