Real Estate in Avcilar Istanbul | Property in Turkey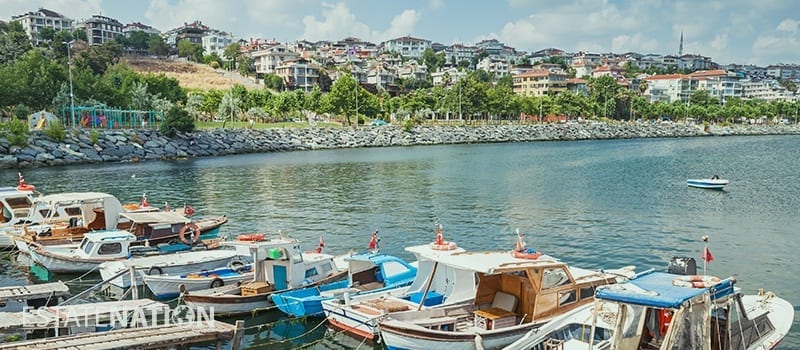 Your guide to real estate in Avcilar Istanbul, Let us help you to find your best

property in Turkey

. 
Apartments for sale in Avcilar Istanbul, as you may have heard, Istanbul is so large that it is situated both in Europe and in Asia. If you're looking for a place quiet to call home, yet you still desire to be on the European side of the capital, Avcilar, a small city located on the coast, may just be the place for you. The best part is that it still has a great deal of open land, as it's just beginning to grow. This is a great time to get a property before the prices really start to increase.
This neighborhood lies on the European side of the city, to the west of Kucukcekmece and approximately 25 kilometers from Istanbul's central core. Before the middle of the 20th century, it was a fishing and agricultural village marked by small family homes and ample green space. Beginning in the 1950s, the region became popular with wealthy families who constructed their summer homes along the coast of the Marmara Sea and

Kucukcekmece Lake

.
Top Real Estate Projects in Avcilar
The face of Avcilar changed dramatically with the introduction of industry which brought with it the construction of more modest working-class housing. The population soared and within a few decades has reached a peak of approximately 430,000 residents.
The

1999 izmit earthquake

wrought havoc on Avcilar and changed the neighborhood once again. The earthquake destroyed vast tracts of housing and the last twenty years have seen the region undergo massive urban renewal. Property values are rising as new residential developments blossom, with prices governed largely by proximity to the sea.
Avcilar borders Kucukcekmece Lake which is separated from the Sea of Marmara by a narrow sandbank. There is public parkland along the fringe of the lake and several green spaces along the southeast quadrant which borders the sea.
As this neighborhood is serviced by the Metrobus system, public transportation to and from Avcilar is excellent. The sea bus pier also provides marine transportation to the water bus terminal in the heart of Istanbul. Educational facilities include both primary and secondary schools, multiple language schools, and a satellite campus of Istanbul University. The

Avcilar campus

is best known for its faculties of business administration, engineering and veterinary science.
The transformation and renewal of Avcilar, from an earthquake-ravaged neighborhood to a vibrant district marked by modern residential complexes, is ongoing. Restaurants, cafes, boutique shops and pedestrian malls can all be found within its lively center. There are also more than a dozen mosques within its borders and several historic churches. Families are attracted to Avcilar's proximity to the city by public transportation, its seafront location, and the full range of amenities and services to be found within a few square kilometers of home.