Real Estate in Yenibosna Istanbul | Property in Turkey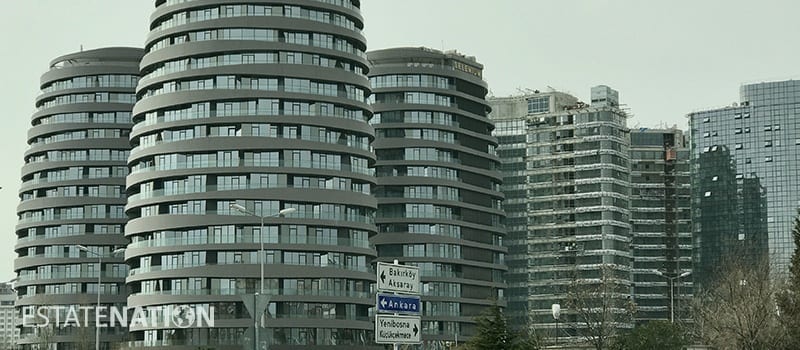 Your guide to real estate in Yenibosna Istanbul, let us help you to find your best

property in Turkey

.
Apartments for sale in Yenibosna Istanbul, if you're looking for a small village where you can be by yourself, yet still be in proximity to one of the largest cities in the world, Yenibosna is definitely an option. This district has a rich history dating back thousands of years. There are sporting opportunities, large farms, and so much more that will appeal to a variety of people. This is also be a great place to raise a family in an international environment, while still being secluded enough to enjoy that quality family time that seems to be elusive today. Housing prices here are higher than other areas due to limited availability, but there is plenty of land to build on as well.
This borough of Bahcelievler has a population of just over 30,000 residents, many of whom are of Bosnian origin. The town was originally known as "Saraybosna", named after the city of Sarajevo which was ruled by the Turks under the Ottoman Empire. People have lived here since around 350, and traces of ancient settlements can still be found within the neighborhood, principally in the courtyard behind the Yenibosna Primary School.
Top Real Estate Projects in Yenibosna
The distance to

Ataturk Airport

is approximately 6 kilometers, making it conveniently located to both the E5 and TEM. The area is increasingly popular with frequent business travelers who wish to remain close to the airport but are looking for a full array of modern amenities.
As a gateway to Bassin Express,

Yenibosna

is close to massive shopping malls, office complexes and convenient transportation to the city. New residential developments offer buyers and investors a host of modern conveniences that include fitness facilities, secure parking, kindergartens, restaurants and ample green spaces. Several schools, mosques, shopping malls, supermarkets and hospitals are all within a short distance of the new residential towers.
The wider district of Bahcelievler is a mostly middle-class enclave that has maintained much of its original charm. Neighborhoods are marked by broad tree-lined avenues and the rapid development of the area has been accompanied by careful urban planning. Homes in Yenibosna have the advantage of profiting from contemporary design and construction while still enjoying the historic flavor of a distinct urban community.
Investment in these new office and residential developments has been accompanied by improvements to the district's infrastructure. The rapid transit metro lines run through Yenibosna and are enhanced by numerous bus routes that make all parts of the city readily accessible. Real estate values are expected to continue climbing as buyers seek modern homes that provide convenience, full service amenities and excellent transportation options.