Real Estate in Gaziosmanpasa Istanbul | Property in Turkey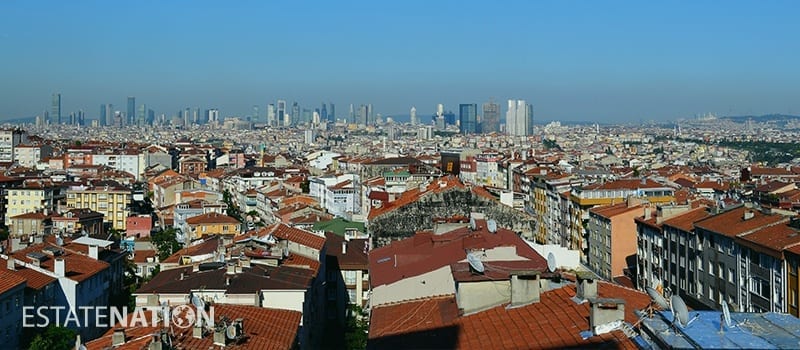 Your guide to real estate in Gaziosmanpasa Istanbul, let us help you to find your best

property in Turkey

.
Apartments for sale in Gaziosmanpasa Istanbul, here we have a working-class area of Istanbul that provides excellent value for the money when it comes to real estate. This is one of the more populated areas of Istanbul, and there are always quality homes and apartments for sale here. The values are great, and the area is culturally and economically diverse. You can find property that runs the gamut of all budgets, from small studio apartments to five-bedroom homes with large yards. You just decide what you want and then set out to look for it. You'll find everything you need and want in this area, from sporting complexes and shopping centers to educational institutions and office buildings.
This is one of Istanbul's smallest districts but also one of its most populous. The area was initially settled in the 1950s by immigrants from the Balkans. Their descendants still occupy much of the center of

Gaziosmanpasa

, supplemented for the most part by Anatolian migrants. With the population still on the rise, almost half a million people now live in the three distinct neighborhoods that were formed following a restructuring of the area in 2009.
Top Real Estate Projects in Gaziosmanpasa
Gaziosmanpasa saw its first rapid expansion some thirty years ago and half of its residents are under 20 years of age. The population represent a wide range of faiths and political views which have led to some growing pains in recent years. As the infrastructure has struggled to keep up with Gaziosmanpasa's significant growth, the city council has been working on a comprehensive urban renewal plan for the district.
The topography of the district is hilly, making new transportation options more challenging. The

municipality's

strategic plan, however, includes better transportation links to the city center along with more schools, medical facilities, shopping centers and sporting venues. Much of the local economy turns on small manufacturing and a burgeoning service sector, but larger industries are increasingly establishing themselves in the district. This is having a gradual but marked effect on both the overall standard of living in Gaziosmanpasa and falling unemployment rates for the district's young workforce.
This targeted urban renewal provides unprecedented opportunity for investment in a district that's on the rise. Streets are being renovated, squares refurbished, and new landscaping installed to beautify areas that have long been neglected. Housing is still affordable for first time home buyers in a lively district that's only 15 kilometers from Istanbul's core. As progress continues, so too does the confidence of municipal officers that further investment in commercial structures, office buildings, and modern residential complexes is on the horizon.