Real Estate in Fatih Istanbul | Property in Turkey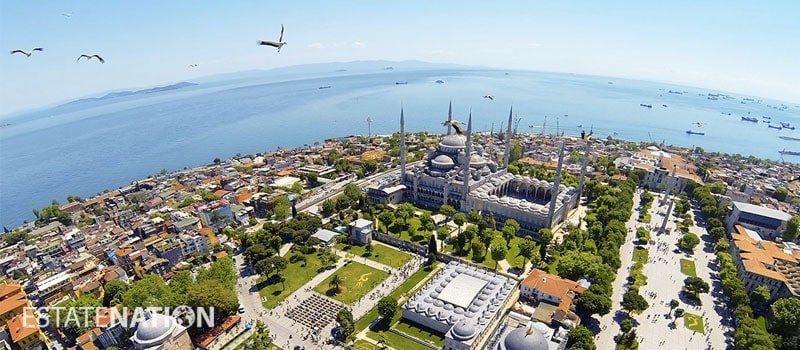 Your guide to real estate in Fatih Istanbul, let us help you to find your best

property in Turkey

.
Apartments for sale in Fatih Istanbul, in the European part of Istanbul, behind the ancient walls of Constantinople, in the heart of Istanbul is "Fatih" district overlooking the phosphorus and the Sea of ​​Marmara, and has a fame among the visitors of the city of Istanbul because of its great cultural and historical heritage.
Spread over an area of ​​15.62 km2 and with a population of 420,000 people, it is the vibrant heart of Istanbul in all its tourist, commercial and social dimensions.
The Arab community rushes to the extent that the Arab can walk there without the need for the Turkish language, and a number of Arab investors evaluate their investment projects, considering that the starting point of successful investment in Istanbul starts from Fatih.
Fatih is home to a number of large markets and shops that have attracted traders since ancient history, as well as many restaurants, cafes and historical places full of the spirit of Ottoman civilization, which tells the story of the great conquest of the giant city.
If the unofficial figures indicate that the number of Arabs in Istanbul has reached one million people, a large part of them live or work in the area of ​​Fatih, which became their real destination, with many of them looking for apartments for sale in Fatih Istanbul, wanting to own an apartment In this central area which includes a number of modern complexes adjacent to alleys and ancient neighborhoods.
This area is a suitable place for students because of the availability of universities, including:
Istanbul University

Bizim World University

Istanbul Midi Pool University
It also includes many historical and archaeological places including:
Fatih Mosque: which Sultan "Mohammad al-Fatih" ordered to build it to be on the most beautiful hills by the famous architect "Sinan Pasha", which houses the tomb of Sultan Al-Fatih, and a high spirituality extends to the narrow alleys leading to it.

Yavuz Sultan Selim Mosque & its Garden

Mehramah Sultan Mosque

Sulaymaniyah Mosque

The horse market, which was once a horse market, is now a vital place with restaurants, cafes and entertainment venues.

Masih Ali Pasha Mosque built by architect Sinan Pasha during the reign of Sultan Murad III.

Mosque of the honorable abaya built by Sultan "Abdul Majid" in a place that was built by Sultan "Ahmed" to include the mantle of the Prophet Muhammad, peace be upon him, which he gave to "Oweis al-Qarni".

Kiztachi, a Roman pillar whose stones were brought from Egypt and built in Greek style.

Beyazid Tower built by Sultan Mahmud II to follow the weather.
Top Real Estate Projects in Fatih
Fatih is still a vibrant area filled with civilization, filled with diverse places of entertainment and tourism, and with multiple markets and large educational centers, visited by various segments of the community, and want to live in many categories of people, and therefore it now includes the finest modern residential complexes Istanbul's real aspirations to live.