Real Estate in Istanbul | Property in Turkey
Flexible rules to buy properties in Istanbul – Turkey
We help you find a real estate in Istanbul. With the relaxed rules to buy a property in Turkey for foreigners, now is a great time to consider purchasing your own real estate within the city limits. is a modern and cosmopolitan city with a lot to offer. It is said to be a cross roads between the East and the West, and it certainly lives up to that billing. Various areas of the city have different vibes and cultures. At the same time, business in the region is booming, increasing investment potential from a real estate perspective. 
Map loading, please wait ...
Istanbul, Turkey is a city jam-packed with history, culture, and architectural beauty – with influences and styles from both Asia and Europe. As such, it is no surprise that Istanbul is a popular destination for tourists and expatriates alike. With so many people visiting and moving to the city, it is quickly becoming a hub for real estate investment in the area.
Real Estate Market Growth and Development in Istanbul
One of the most important considerations when investing in a property in Turkey is location. Istanbul is the star of the Turkish real estate market and has attracted investors from across the globe. In 2015, Istanbul overtook the coastal city of Antalya to become the top investment destination in the country. There are countless reasons why Istanbul is recording annual real estate sales exceeding 8000 per year from foreigners and hundreds of thousands more from locals. Here are some reasons to buy Istanbul real estate.
Potential for capital growth
While Istanbul is topping the local real estate industry, it is still very young in the global real estate market. This means that in the next decade or so, property in Turkey will have gained prominence and popularity, and when the demand goes up, so do the prices. The smart investor understands that the perfect time to invest in

real estate in Turkey

is right now as prices are low and potential is high, especially for foreigners due to the value of the Turkish currency in comparison to the US dollar. The local authorities are developing measures to ensure that by 2021, Istanbul is equal to London in standing, and people who have invested will start reaping huge profits.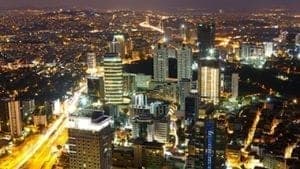 Potential for liquidity
The real estate market has changed with the times. The time when real estate was sold for life have long since passed, and currently, people are buying and disposing of their property several times in their lifetime. If you're buying real estate with the dream that you will resell it in a few years, you need to buy in a market where selling is easy, and Istanbul is that market. Turkey is working to increase per capita income for households to match that of other European countries, meaning that more people will have purchasing power for real estate and that liquidity will not be an issue.
Urban renovations and branded lifestyle projects
Many improvements are being made to Istanbul's infrastructure, especially on the outskirts of the city. A lot of new homes with modern architectural plans are coming up, and the government is investing in more social amenities. Private investors are investing in nightlife and other entertainment spots, making outskirts more exciting to live in. It is also crucial to note that even though half of the city which is said to be a little more European than the other, the entire city is one of the safest places you can live.
Istanbul is one of the most beautiful places to invest in real estate. Property costs are reasonable, especially when compared to the value and potential for appreciation. You will not regret spending money in this city.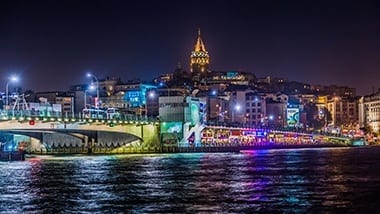 Is Now a Good Time to Invest in Istanbul Real Estate?
Now is a great time to invest in a

property in Turkey

. Up to 2015, it was the top destination in the whole country of Turkey for domestic real estate. At that time, it overtook Antalya as the most popular destination for foreign investors in Turkey. In 2017, it hit a record high, with over 8,000 properties sold to people globally and almost 240,000 domestic sales.

Experts are currently saying that this trend is likely to last for several reasons, a few of which are listed below:
Urban renewal and newly branded housing. This is occurring right on the outskirts of Istanbul's main city center. Brand new homes with the latest style in architecture are being combined with social and community facilities. This is updating the whole city of Istanbul.

It is the top center for business in Turkey and attracts tourism globally. The

Turkish government

has turned it into an investing campaign and give finance credits to any startup company. Its strength in tourism has also made it one of the most commonly visited locations in all of Europe.

New capital growth potential. Until the turn of the century, Istanbul was still a developing city due to dismal financial conditions. Since its turnaround, people from all over the world have been taking advantage of new opportunities right and left. Property just about anywhere in Turkey currently has high capital growth potential. However, Istanbul's major turnaround is still in its infancy, meaning that there will be continual economic turnaround, which doubles, if not triples and quadruples, the incentives for everyone involved.
How Can a Foreigner Buy Property in Istanbul, Turkey?
It's very easy for citizens of most foreign nations to buy property in Turkey. You don't even need a residence permit to complete your purchase.
What procedure should you follow when purchasing property in Istanbul?
You should begin your search for properties in Turkey by contacting us and telling us exactly what you are looking for and what your budget is. We will then be able to send you information on properties that fit within your criteria.
Once you have reviewed your options, you can pick a few to view in person and we can schedule your visit to Istanbul. Once you decide which property you want to purchase, we'll help you with the negotiations and paperwork.
How can you finance a real estate deal in Istanbul?
Financing a real estate deal in Istanbul is simple. In most cases, the property developer that you're buying from will be able to arrange an easy monthly payment plan.
If investing in real estate in Istanbul is something you're interested in, get in touch with us today. Our friendly staff will provide you with the information you need and walk you through the home buying process.