Best Apartments in Istanbul, Ready or Under Construction?
Now that the real estate market in Turkey has become a vast area if you are looking for a profitable investment or seeking to take advantage of citizenship, or looking for houses for sale in Turkey or even just to own a beautiful high-level property in this charming country, on the other hand, many options present themselves if you are willing to enter this wide world of the Turkish real estate market and visit various real estate agencies in Istanbul.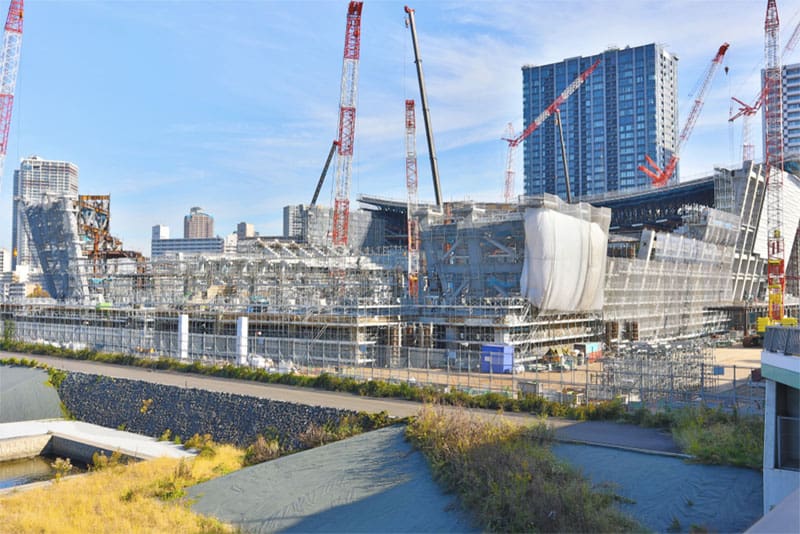 One of the most controversial and questionable options is a question that has come to the both for those who want to enter the real estate market or who are looking for apartment for sale in Istanbul turkey , who find themselves facing the pressing question: Should I buy an apartment ready, or under construction? With the rapid expansion of the real estate market and the rapid urbanization in Turkey, especially in the historical, cultural and economic capital: Istanbul, the customer is faced with several options, mainly divided between two options, ready and completed real estate projects ready for immediate use whatever their purpose, and unfinished real estate projects, still Under construction waiting for the buyer to buy it in its current situation to direct it to the desired goals.
In this article, we will try to present the features and advantages of both options, to makes it clear if you want to enter the huge real estate market in Istanbul or the acquisition of apartments for sale in Istanbul in the European or Asian side, and in Turkey in general, and because your goals and your potential will depend largely on your choice between these two main sections of real estate projects.
Why to buy a ready property in Istanbul?
Prefabricated and ready real estate in all aspects remains the first choice and most demanding for a large segment of customers in the real estate market in Turkey, for those who want to buy a property in Istanbul for example for the purpose of ownership, or to obtain a beautiful comfortable home in Istanbul, or to settle in Istanbul With the family, they all prefer to have a ready apartment for immediate use. Here are the main advantages of buy property in Turkey from ready real estate project:
First: Ready real estate gives you the possibility to move to live immediately if it is for the purpose of housing, or start work directly if it is an office or headquarters of a company, without getting into the complexities of decoration and cladding and the preparation of the infrastructure of the property, and it is an excellent option for those looking for just calm and stability in Istanbul or Other Turkish cities.
Second, when you see the ready-made properties, what you see is what you will buy, nothing more nothing less, which makes the options clear to you from the beginning, which makes your decision to buy more quickly and specific, and this brings us back to the same option if you are Researchers are fast about simply resting and stabilizing without getting into other complications.
Third: In the case of ready real estate, the ownership instrument will also be ready, which in itself is one of the most important conditions in case you are considering applying for Turkish citizenship or obtaining real estate residence, without any other investment objectives.
Fourth: In the case of prefabricated properties, payment is often in cash, and the possibility of payment in installments is rarely available. These are important points to consider when buying a property in Istanbul, and ultimately, your financial options will determine your final choice.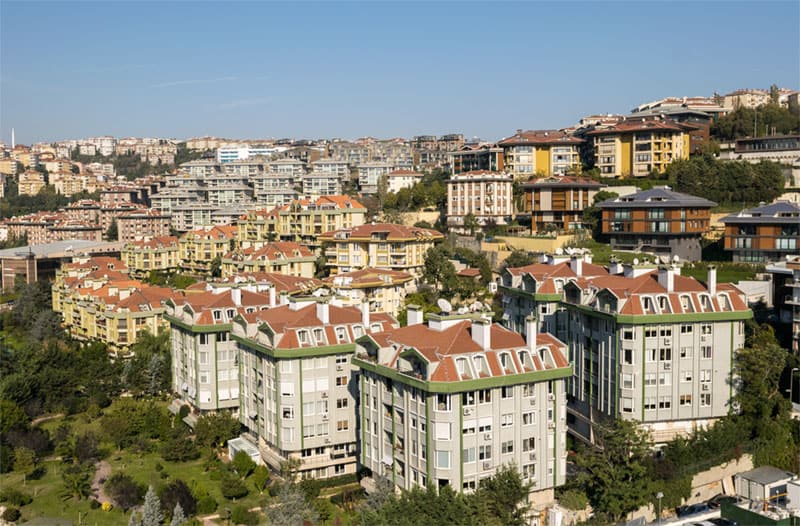 Why to buy property under construction in Istanbul?
On the other hand, we will find in Istanbul many options, including real estate is still under construction, and this option fits an unexpected large segment of customers, the majority of which are investors who do not acquire real estate desire to live or direct use, but the acquisition of purely for investment purposes or perhaps for other purposes due to their limited budget or economic situation. Here are the advantages of buying a property in Istanbul:
First: The property under construction is an excellent option for those wishing to invest, because of the investment value that increases over time and by progressing in the construction stages, construction companies are always trying to sell as many housing units as possible before construction, in order to ensure the start of the project to accelerate the profit from it early, so The reason why construction companies offer very encouraging offers to attract investors is that they may offer discounts to those who buy more than one apartment, for example, or make a certain discount if the first installment is rather large, or other incentive offers.
Second: Acquisition of a property under construction gives you more flexibility in terms of choosing the location, floor, area and view, you can make adjustments that suit you, and apply your favorite decoration according to your own vision.
Third: The price of the property under construction is cheaper than the ready property in general, and allows the possibility of installment within flexible payment plans, with higher discount rates if paid in cash, especially if the project is in the early stages of construction, where construction companies offer more distinctive offers It is common practice in Turkish residential projects that the first installment ranges from 30% to 40% of the total value of the property, while the remaining installments can be paid within periods of up to 24 months on average, and some companies offer offers for the possibility of installment over long periods Sometimes up to 4 or 5 years. In general, we can say that the prices of real estate after the construction is larger than the prices during the construction, which enhances the profits of investors if they buy real estate is still under construction, especially for those who want to sell or rent apartments in Istanbul, many residential complexes are built in strategic locations and central areas Tourism and archeology,

universities

, hospitals and

transport lines

in Istanbul, so buying a property under construction in these complexes at a low value is a deal of high value.
Fourth: All the above factors and characteristics contribute together to increase the value of the property that is still under construction, if you want to resell later if it is for investment purposes or for any other purposes and reasons, and this is what you will find a lot in the areas of modern Istanbul and Renaissance, if you are looking for Apartments for sale in

Beylikdüzü

, for example, think seriously about this option according to your potential.
From all the above, we can say that those who are quick to find stability, comfortable housing or urgent work in Istanbul, the option of buying a ready-made property will be better for them, for customers who are not in a hurry, for those seeking housing with limited financial resources, or for investors who want to maximize Profit and interest from the property, they have to acquire a property under construction, and most of them today in Istanbul, which is expanding dramatically urban areas day by day, and you can ask your real estate agent in Istanbul for more details about that.
If you are a researcher of the best apartments in Istanbul, or if you are looking for cheap apartments for sale in Istanbul, or best Istanbul real estate agency, be sure that we are your best

real estate agent turkey , we are ready to help you determine your most suitable choice, and to ensure you get the best options available to you profit and save the value of your future property you want to live or to invest in Turkey, take advantage of our guidance and consultation completely free, which our experts will gladly and welcome you,

Call Now

.