Esenyurt … The Best-Selling Real Estate Area in Istanbul
Istanbul heads the list of the best-selling real estate cities in Turkey , and Esenyurt area is at the top of the city's most selling apartments in Istanbul, thus to own a new apartment with an affordable price in Istanbul means to get profitable opportunity for investment and living.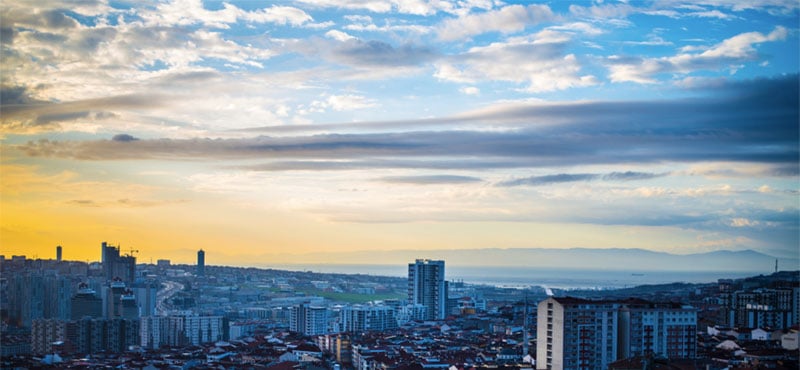 As the property sector in Istanbul is

progressively growing

, which leads the buyer who search for cheap or affordable apartments toward Esenyurt , which is well- known especially among the Arab people, and has become major attraction for local and foreign investment after the rise in prices due to its close location to Metrobus line, which increased the profits of investment in it, and make time suitable for the investment in this important area.
Residents and Location:
Esenyurt located on the European side of Istanbul, east of the Avcilar region, connected to the Basaksehir, Arnavutkoy, then to TEM motorway and from the opposite side to Beylikduzu area and the E5 motorway, which is close to the D100 road and is also close to Ataturk airport.
Many Syrian, Egyptian, Libyan, Yemeni and Iraqi families, sought to live there due to its good prices compared to the rest areas of Istanbul, it offers seeker of apartment for sale in Istanbul Esenyurt a chance to own a luxury apartment with an acceptable price, especially during the undergoing architectural development.
Esenyurt presents a large Arab community, which releases feeling alienated of resident in Turkey, or the need to learn Turkish.
It ranks six in terms of population among the districts of Istanbul, inhabited by about 795.010 people spread over the day-by-day growing area, which reached an expansion of approximately 4800 hectares.
Esenyurt nearby area of Avcilar which makes it convenient places for workers living there, or for tourists who are seeking enjoying natural landscapes without having to pay big amount of money.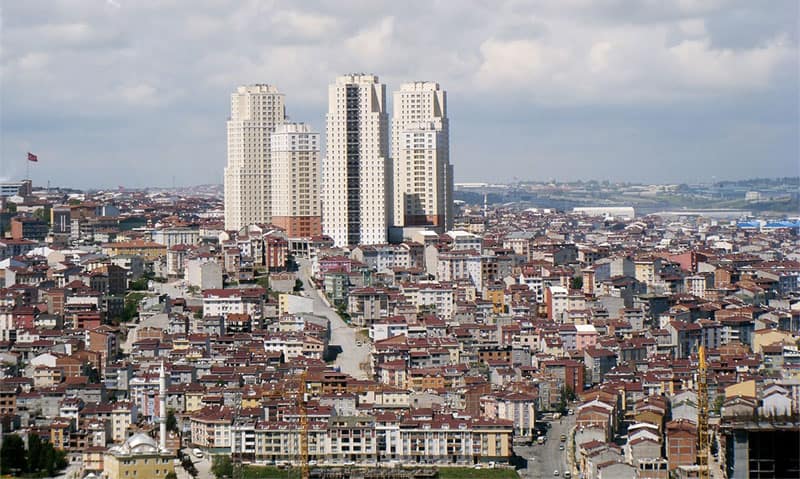 Features and Services:
Recently the region's features and services have improved dramatically, including modern complexes equipped with luxury and comfort facilities.   
There are varieties of apartments of 1+1, 2+1, 3+1 rooms, or Office home, which makes students who study in Universities around desire to live in Esenyurt nearby many universities such as Istanbul University, Esenyurt University and Fatih University.
There are four cultural centers, many fascinating and large parks, as well as best universities and many schools and hospitals, such as the State Hospital, Esengan Hospital, MIDI House and Media Plus, and a large number of health centers including Arab centers, in addition to Arabian pharmacy next to the State Hospital.
Esenyurt has an amazing view on the Kucukcekmece and overlook to many charming seaside, also next to Aqua Dolphin Istanbul, one of the most distinctive tourist attractions, an ideal place for swimming and entertainments.
It contains the most important shopping centers and malls such as Torium and Marmara Park Mall.
Esenyurt is close to the Tuyap exhibition located in Beylikduzu , the International Exhibition and Conference Center in Istanbul, which the prices of its nearby properties are rising.
Estate Nation Consulting Team has prepared a list of the most important projects in the region where you can see them

here
The Future of Esenyurt:
All these features have made Esenyurt draws attraction of real estate investors, by the decreased prices accompanied the increase of supply, which granted local and foreign investors an active area for investment, as the undergoing growth of the region, along with starting anew metro line linking it to the rest of Istanbul, which promoted Esenyurt real estate.
As Esenyurt real estate and investment projects are developing, the Turkish Government started new transportation plans, and more services, which increase the business opportunities every day, the future promises a new development in all levels.
Esenyurt distance from the central metro did not affect its internal growing, and its location to vital areas of Avcilar and Beylikduzu contributed to its growth, and marketing for selling apartments in the area even increased and made it the most best-selling area of real estate in Istanbul city.
At Estate Nation, we are ready to provide support and advice at your investment trip in Istanbul. Consultation is free.

Call Now

.