International Schools and Universities in Istanbul
Istanbul is the meeting point of the East and the West. In recent years, there have been delegations from several Arab communities, those wishing to have a secure and stable environment for a comfortable and pleasant life, they find Istanbul the safest and most attractive city, due to its ancient civilization, modern architectural style, beautiful nature and a promising investment environment.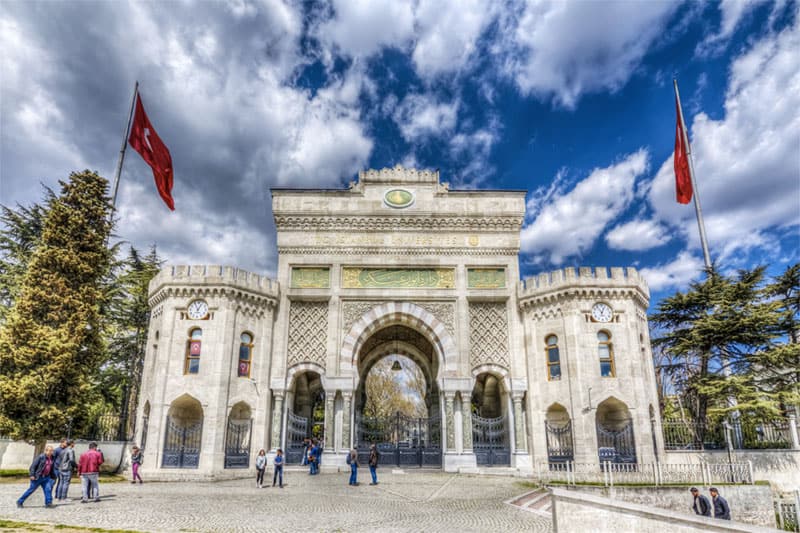 These multinational communities have faced many challenges when they decide to search for property for sale in Turkey, the most important for them is the different language, especially in the field of education. The Arab immigrant families include individuals of different ages and educational stages. They have become accustomed to specific curriculum, which makes it very important to have Arabic or international schools. Investors also found an increase in the number of Arabs residing in Istanbul as an opportunity to invest in the field of services. They established food factories, bakeries and private schools.
If these families were looking for property for sale Istanbul is full of apartments for families, and they were necessarily interested in the location of these apartments close to schools, universities and various Arab services.
Governmental education in Turkey:
Governmental education in Turkey is free for foreigners, Turkish is the language of study, with English, French and Arabic as second languages ​​in the preparatory and secondary levels.
Turkish schools accept foreign students in the same class as in their own country, and are tolerated in their first year of proficiency in Turkish language.
The Turkish education system aims to enable information in the student and not to obtain grades which are a basic factor in the evaluation of the student in many Arab educational systems.
Schools in Turkey vary between "Anadolu schools", "Imam hatib schools", and various vocational education schools. Their levels vary and classified according to this level or another, it's very important factor if you are searching for property turkey full with.
International Schools in Istanbul:
The opening of international schools in Turkey generally and in Istanbul specially has been follow up, especially after the city witnessed the influx of large numbers of Arabs and their desire to provide opportunities to study in Turkey for their children.
The real estate market in Turkey has been affected by the rise in the prices of some areas according to the growth of the region in the field of educational services. Researchers are looking for house for sale in Istanbul to those near Arab or international schools accredited by several international educational institutions.
It is now a good time to invest in Istanbul properties adjacent to universities and schools, as these properties are witnessing a steady rise in prices.
Here is a list of the most important Arab and international schools in Istanbul, including Iraqi, Libyan, Saudi Arabian and Jordanian ones.
In "Esenyurt" area we find the International "Hikmah" School with the Iraqi curriculum, and the "Knowledge Horizon" School with the Yemeni curriculum. In "Beylikduzu" area we find the "King Idris Senoussi" Libyan School, and the "Yemen International" School, and the "Tulip" Kindergarten with the dual curriculum: Arab and American, and the "Fanar" Palestinian international school. 
In the "Buyukcekmece" region we find the "Fayez" International School with a dual curriculum: the Jordanian and the British, and the "Istanbul international community" school with British curriculum.
In the "Avcilar" area, we find the schools of "Mohammed Al-Fateh" Iraqi international, and "Manar" International schools with American curriculum. In the region of "Basaksehir" we meet the "Libyan international" school with Libyan curriculum, and the International Libyan "Menara" School, and "Istanbul" Libyan school.
Also, we meet in the area of ​​"Basaksehir" the International schools of "Huda" with the Lebanese curriculum, and the international schools of "Al-Aqsa" with Yemeni and American curriculum and the Sudanese school of "Albawasel".
In "Bagcilar" region, we meet the international and Palestinian "Jasmine" schools in the British curriculum, and the "Fayez" schools with Jordanian and the British curriculum, and the "Safeer" International school with American Curriculum, and the "Canadian Syrian" school with the Canadian curriculum, and the "Arab international" school with the Libyan curriculum.
There is also the Libyan International School in "Bakırköy" and there is "Omar al-Mukhtar" School in "Zeytinburnu" region and the British International School in "Seyrantepe".
In the area of "​​Yeni Bosna" there is the Iraqi Academy of "Maarefaa" with the American and Iraqi curriculum, and the "Al-Aqsa" International Schools with the Yemeni and American curriculum, and the International "Tulip" schools with American curriculum, and the "Al-Manar" international schools with American curriculum. In "şirinevler" area there are the Iraqi school of "Bagdad" and "Albawasel " Sudanese School.
Residential complexes in Istanbul have spread in the districts of these areas of schools to attract those who want to settle near the school, and rising buying property in Turkey for foreigners.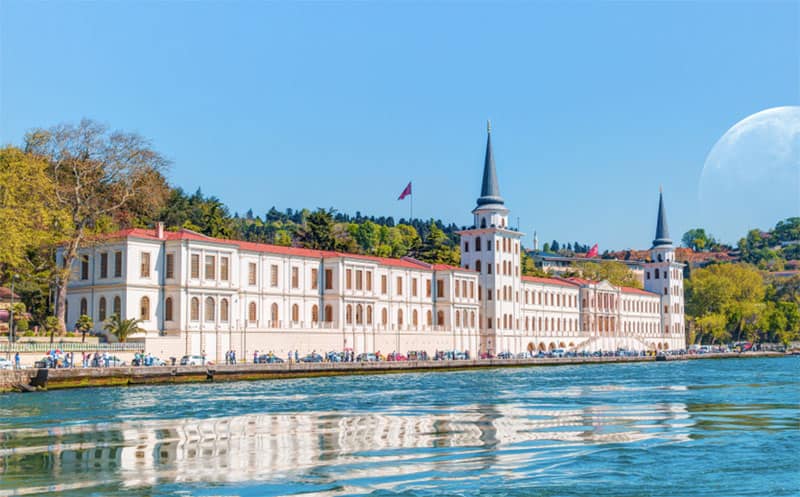 Public universities in Istanbul:
Turkish universities attract students from all over the world to study in it, due to Turkey's cultural and historical richness, with the diversity of academic options, the availability of scholarships, the efficiency of Turkish university education and the low standard of living compared to the major countries.
The language of education in Turkish public universities is Turkish or English. Some universities give students the opportunity to learn in Arabic.
The Turkish government grants foreign students the opportunity to stay in the country. The University is featured by the large number of universities and the large number of real estate projects in addition to the private and public universities of Istanbul.
Governmental universities are featured by low cost studies and are high in university admissions. Registration is open for several months. However, the number of seats in certain disciplines may be limited in some universities, with the requirement of academic excellence. For example, there's the famous Istanbul university.
Private universities in Istanbul:
The city of Istanbul is a city of universities with distinction, as the number of universities in Istanbul exceeds all other cities, both governmental and private.
If you are interested in registering in the universities of Turkey and you have not found your chance at public universities, private universities in Istanbul may achieve your desire. The seats are unlimited and you can continue to complete your studies if you have already started at another university. The tuition fees at private universities may be high compared to public universities, but they are not comparable to European countries.
Some students are willing to look for homes for sale in Turkey / Istanbul by installments, get rid of paying rents, and many want to settle in Turkey after finishing their university studies.
We have prepared in this article a list of the most important private universities in Istanbul and their addresses to help you search:
The name of university

The address of the university

Bahçe

ş

ehir Üniversitesi – BAU

Yıldız Mh., Çıra

ğ

an Caddesi, Osmanpa

ş

a Mektebi Sokak 4-6,

34349 Be

ş

ikta

ş

/

İ

stanbul

İ

stanbul Kültür Üniversitesi

Ataköy 7-8-9-10 Mahallesi, E5 Karayolu üzeri, 34191 Çobançe

ş

me / Bakırköy/Bakırköy/

İ

stanbul

Altınba

ş

Üniversitesi

Mahmutbey Mahallesi, Mahmutbey Dilmenler Caddesi Mahmutbey Yerle

ş

kesi No:26, 34218 Ba

ğ

cılar/

İ

stanbul

Kadir Has University

Cibali Mahallesi, Kadir Has Ünv., 34083,

Fatih/

İ

stanbul

İ

stanbul Aydın Üniversitesi

Be

ş

yol Mahallesi,

İ

nönü Cd. No:38, 34295 Küçükçekmece/

İ

stanbul

Beykent Üniversitesi

Ayaza

ğ

a Mahallesi, Hadım Koruyolu Cd. No:19, 34398 Sarıyer/

İ

stanbul

Istanbul Geli

ş

im Üniversitesi

Cihangir Mahallesi, J. Kom. Er Hakan Öner Sokak No:1, 34310 Avcılar/

İ

stanbul

Istinye University

Maltepe Mahallesi, Edirne Çırpıcı Yolu No.9, Cevizliba

ğ

– Topkapı, 34010 Zeytinburnu/

İ

stanbul

Ni

ş

anta

ş

ı University

Maslak Mahallesi Sö

ğ

ütözü Sk. No:20/Y Ni

ş

anta

ş

ı Üniversitesi Maslak 1453 Neotech Kampüsü Sarıyer/

İ

stanbul

İ

stanbul Sabahattin Zaim Üniversitesi

Halkalı Mahallesi, Halkalı Caddesi, Halkalı Kampüsü No:2, 34303 Küçükçekmece/

İ

stanbul

Biruni University

Kazlıçe

ş

me Mh., Protokol Yolu No:45, 10. Yıl Cd., 34010 Zeytinburnu/

İ

stanbul
You can consult with experts to find your property near the school or university where you wish to study, consult us free of charge.

Contact us now

.