Why to Buy a Real Estate in Istanbul
Turkey has succeeded in confronting many of the challenges that have gripped the country in recent years at various levels, , and came out with greater success and determination at the level of the economy which has proven its ability to grow continuously in countries that tend to be self-sufficient.
Turkey which has been and continues to be the world's tourist destination, is now a second home for many of those who have found a chance to get a property in Turkey after all the facilities provided by the Turkish government in the real estate sector, having a property in Turkey has become a target for many foreigners who have come to buy real estate in Turkey, here we mention

the most important reasons why you buy a property in Turkey

in general and in Istanbul in particular.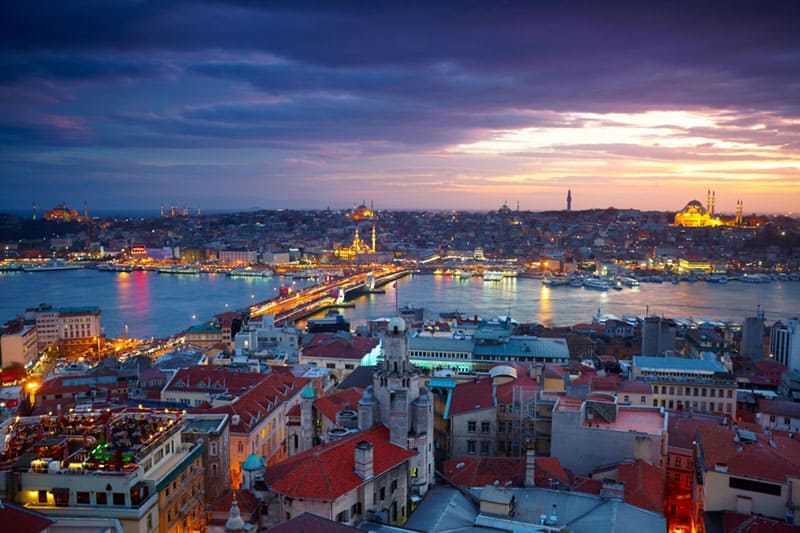 The Turkish economy ranks 17th in the world, and ranked sixth in the list of economies of European countries, the country's GDP(Gross domestic product) exceeds $ 785 billion a year, the real estate sector contributes about 20 percent of the total output, which is forms a strong foundation in the body of the Turkish economy, and has contributed in recent years to inject foreign capital through the real estate investment portal, the proportion of foreign-owned properties at the end of 2018 rose to 78.4%, in

major developments witnessed by this sector,

this growing interest by investors in the real estate market may prove to be a promising investment environment.
Turkey has an important strategic location; it is East-West, Asian and European, Istanbul looks like the jewel of the Turkish crown at this site, it is also a wonderful climate compared to the European capitals that suffer snowstorms throughout the winter.
The geographical location of this country provides unique beauty, with wonderful sea views and a charming nature that attracts tourists from all over the world.
Infrastructure and transportation:
In recent years, Turkey has witnessed a development revolution planned by the Turkish government and started implementing them through infrastructure and transportation projects which ensures the advancement of the real estate sector and increase the pace of its growing, and it has established huge projects with modern features, it has built many bridges and highways and provided land and sea transportation, Istanbul has had the lion's share of these projects that Istanbul Airport is the most important of these projects.
This good and advanced infrastructure in transportation, communications and energy makes owning a property in Istanbul an ideal choice.
Various real estate investment options:
Perhaps the most prominent characteristic of real estate investment is that it is safe and diversified, a real estate investor can buy property under construction in a central vital area and sell it after the project finishes at a higher price where investors tend to look for apartments for sale in Istanbul under construction to achieve profit in a short period, the investor can also buy land with strategic positions included in the city's master plans for subsequent sale at double prices, and from the investor's distinctive options to buy a ready-made apartment and lease it to ensure a steady monthly income including the option of real estate development, which is based on buying an old property and working to improve it and then sell it at a higher price.
All of these options are backed by real estate loans from all the banks where interest rates have been cut recently.
The price is known to be a critical element in any buying process, and one of the most important reasons why the buyer accepts the ownership of property in Istanbul, the real estate prices vary which makes the researcher for apartments for sale in Istanbul cheap and find his request easily, the companies also offer offers to sell apartments in Istanbul with convenient installments to stimulate the buyer to complete the deal.
Property prices in Istanbul vary to meet all budgets ranging from luxury, medium and simple, and if owning a property means a sense of security for the individual and his family, the choice of cheap apartments and installment options opens the door to many families' stability, especially with the low cost of living in Turkey and the exemption of real estate from inheritance tax.
The devaluation of the Turkish lira has played a role in providing viable investment opportunities for investors who are interested in looking for properties for sale in Istanbul to benefit from the broad advantages the government has given to foreign investors such as reducing income tax from 33% to 22%, and tax incentives and the investor's freedom to sell and buy real estate without restrictions.
Real estate accommodation and Real Estate citizenship:
To buy a real estate means that you immediately get a real estate permit in Turkey that allows you to exit and get in and out of the country with ease, and if your property worth $ 250 thousand means that you get Turkish citizenship by owning a property which is the most attractive reasons for foreign investment, especially the Arab.
The granting of real estate citizenship at this low value within the list of constitutional amendments by the Turkish government aimed at attracting foreign investment through extensive facilities.
The acquisition of Turkish nationality appears to be a key theme in attracting foreign investors who will be granted a Turkish passport with the travel and travel features of 69 countries without a visa.
A new real estate means a new life, how if it is in a giant city like Istanbul, which is full of skyscrapers and charming panoramic views? Let us help you find your preferred property through more details of our experts,

Call Now

.