Apartments for Sale in Bahcesehir by Government Guaranteed – EN106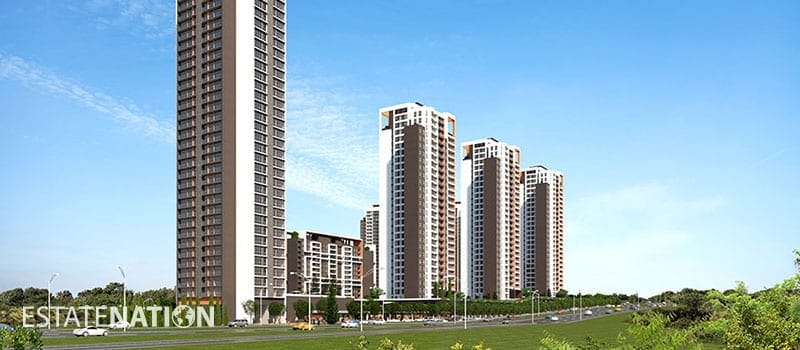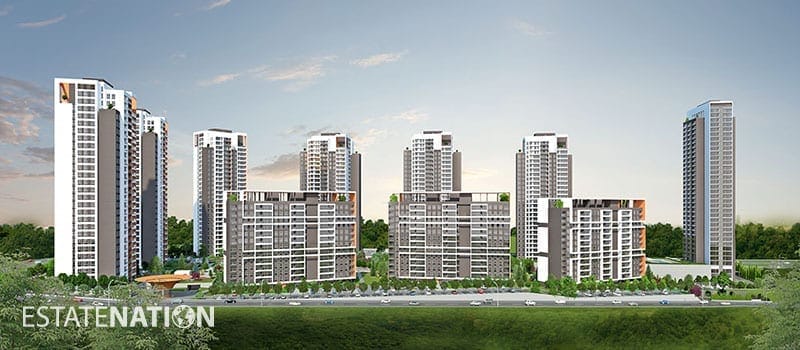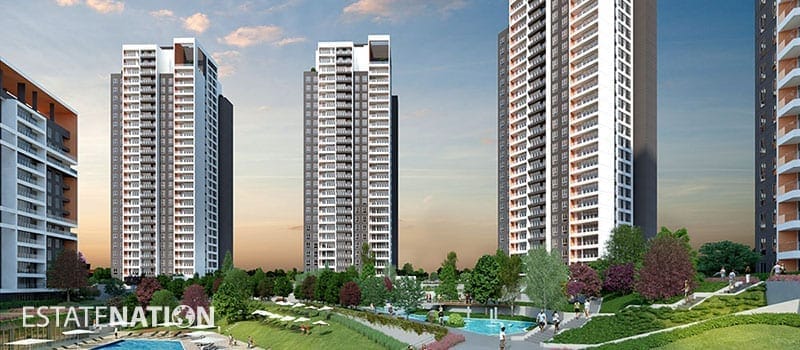 On area of 95 thousand square meters, this project stands and consists of 10 buildings comprising 1431 apartments and 40 shops. The apartment options vary from room and lounge with an area of ​​69 to 71 m2, two rooms and a lounge with an area of 102 to 121 m2, three rooms and a lounge with area 142 to 150 m 2 and four rooms and a lounge with area of ​​184 to 240 m 2, and is expected to benefit from this project about 40,000 people, which is guaranteed by the Turkish government.
Project Location and Transportation:
The project is located on the European side of Istanbul in a beautiful "Bahcesehir" area with a magnificent view of "Küçükçekmece" lake. It is 5 km from the E5 highway and 13 km from the TEM highway. It is 30 km from the third airport and 40 km from the third bridge and 13 km from "Ataturk" Airport.
It is close to many of the city's main central sites, making it easy to transport, especially on highways that allow those driving to reach their destination without getting into traffic jams.
Services and facilities:
The project is located in an area surrounded by various public services from educational and health institutions, shopping centers and parks.
Nearest hospitals to the project are "Özel Life Cerrahi Tıp Merkezi", "Özel Esenşehir Tıp Merkezi", "Esenyurt Devlet Hastanesi" and "Medical Park Esenyurt Hastane İnşaatı".
The nearest schools are "Bahcesehir II Oxford Qualıty School", "Özel Eğitim Bilimleri Ortaokulu", "Bahçeşehir Oxford Doğa Koleji", "Halil Akkanat Çok Programlı Lisesi" and "Bahçeşehir Okyanus Koleji".
The most important shopping centers are "Esenyurt N Merkez AVM", "Hillpark Bahcesehir", "Akbatı and Prestige Mall".
Project Features:
The project is featured by its prestigious location and balconies with magnificent panoramic views that combine the lake and the mountains and the city. It also has a strong protection system, where there is a private security service and surveillance cameras around the clock with open and closed parking and alarm systems and fire and smoke detectors and Automatic fire extinguishing system and the project is built according to seismic regulations and insulation and is equipped with thermal and water insulation, sound insulation and emergency stairs.
It is featured by the availability of all necessary services for the comfort of the population, such as elevators, generators, water tanks, central heating and satellite reception for televisions, restaurants, cafes and the vast green area of ​​ten thousand square meters decorated by a distinctive pool decorations, with basketball courts, football and ball Tennis, fully equipped fitness center, hiking trail, outdoor swimming pool, indoor swimming pool, sauna, children's pool, children's playground, parents 'room and parents' dressing room.
To buy a property with the Turkish government guarantee means to get the ideal property option at the cheapest possible prices. You can see more details of this wonderful project by contacting us,

Contact Now

.
| Type | Size Range | Price Range |
| --- | --- | --- |
| 1 + 1 | 70 M2 | TRY 550.000 – 650.000 |
| 2 + 1 | 102 – 118 M2 | TRY 745.000 – 950.000 |
| 3 + 1 | 142 – 170 M2 | TRY 1.050.000 – 1.423.000 |
| 4 + 1 | 185 – 240 M2 | TRY 1.526.000 – 1.709.000 |