Ready Apartments in Istanbul Beylikduzu – EN114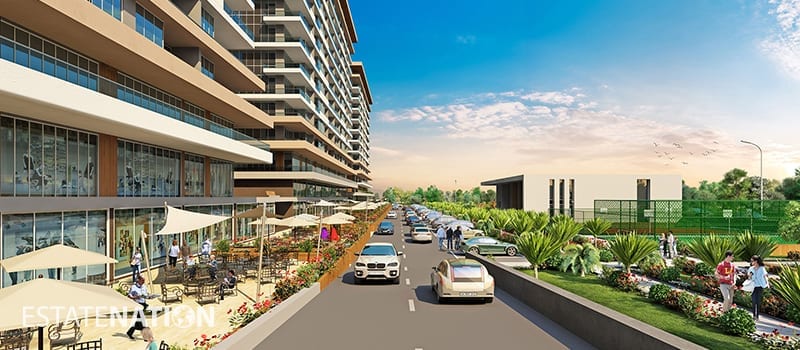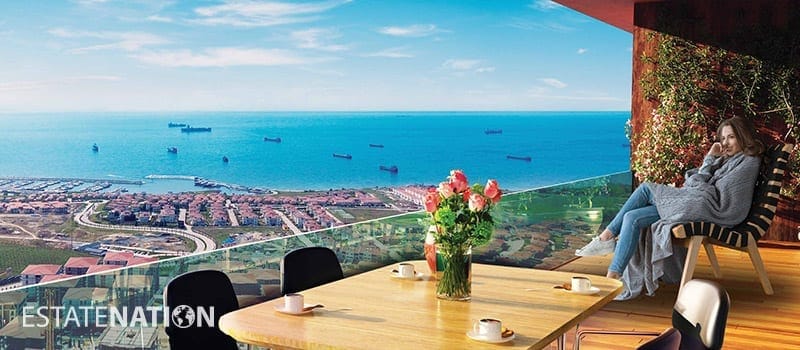 On an area of ​​30 thousand square meters and in an area where a healing house was established in the days of the Ottoman empire due to its pure nature, near the Sea of ​​Marmara and a fascinating view on it, this project stands with its six buildings that rise up to 12 floors and includes 442 apartments and 100 stores, There are multiple options for apartments start from two rooms and a lounge with area of ​​140 m 2, three rooms and a lounge with area of ​​203 m 2 and four rooms and a lounge with area of ​​249 m 2.
Project Location and Transportation:
The project is located at the nearest point in "Beylikduzu" to the sea, next to the district police station, 5 minutes from Marmara Park mall and 3 minutes from the port and marina and 2 minutes from the "Torium" Mall, 20 minutes from "Ataturk" Airport and about 8 minutes from the TEM motorway.
It is a 5-minute walk from the Metrobus station which is very important in Istanbul's transport and is easily accessible from any point in the city.
"Beylikduzu" has become the second center of Istanbul and has become an important attraction point for those wishing to enjoy the urban life of modern Istanbul after its spectacular urban renaissance.
Services and social facilities:
The project's vital location makes it close to many educational, health and service institutions. It is also close to the harbor and the marina where the beauty of nature can be enjoyed. The most important hospitals nearby are "Medicana" Hospital, "Acıbadem" Hospital and "Kolan" Hospital.
The most important educational institutions are "Amerikan Kültür Koleji", "MEV Eğitim Kurumları", "Doğa Koleji", "MEF Okulları", "Fatih Üniversitesi".
The most important shopping centers are Marmara Park, "Migros AVM", "Marka City" and Mall Of İstanbul.
Project Features:
The project has a central location, close to the port and its magnificent sea view, which includes all the spacious balconies. Each apartment has a balcony of 22 m2. The large apartments also have great Turkish baths in a previous feature. In the enjoyment of integrated luxury.
This luxury can be seen in the indoor swimming pools for men and women, in the fully equipped sauna and fitness room, in aquariums, waterfalls, landscapes, large gardens, basketball playground, football field, walking tracks and children's playgrounds. Play their games in a safe social environment.
The 100 shops in the project respond to all the needs of the population as well as the enjoyment of restaurants and cafes, which makes life more comfortable and quieter, especially with the features of central heating, elevators, generators, water tanks and parking.
Such a project must be built according to the latest construction techniques corresponding to seismic regulations and insulation, and protected by security and surveillance cameras around the clock.
The elegance of the design and the beauty of the site and its vitality make buying an apartment an opportunity for a new life enjoyable, you can see the details of the project more, through communication with us.

Call Now
Delivery Date:
Ready to Move
| Type | Size Range | Starting Price |
| --- | --- | --- |
| 2 + 1 | 126 – 136 M2 | TRY 4.200.000 – 5.200.000 |
| 3 + 1 | 187 M2 | TRY 4.800.000 – 6.600.000 |
| 4 + 1 | 236 – 266 M2 | TRY 9.000.000 |