Sea View Apartments for Sale in Beylikduzu – EN112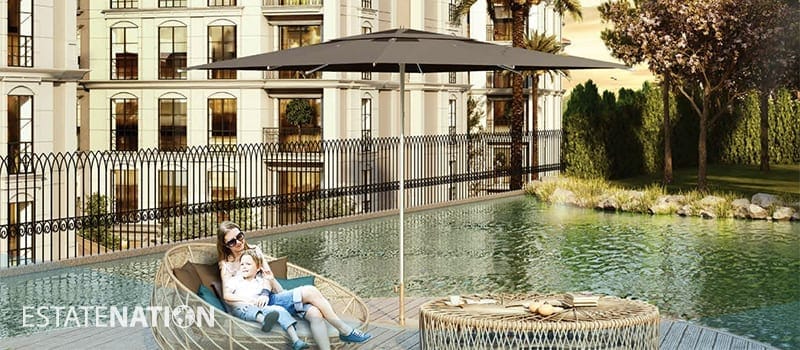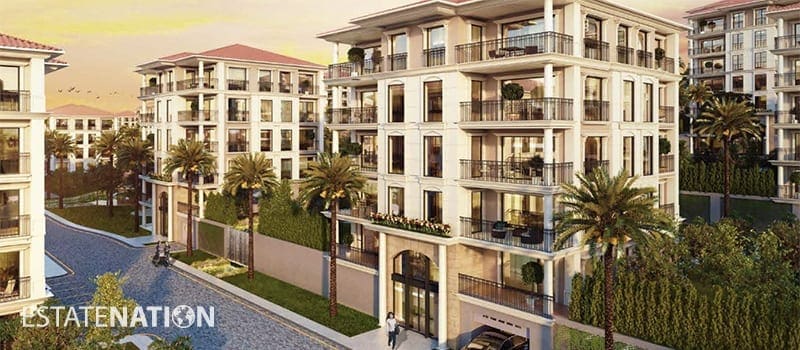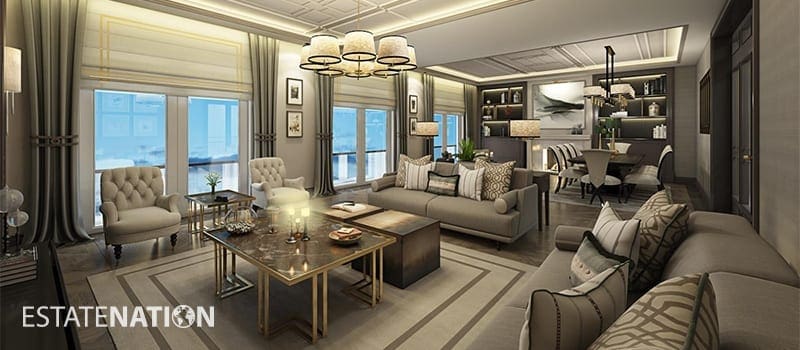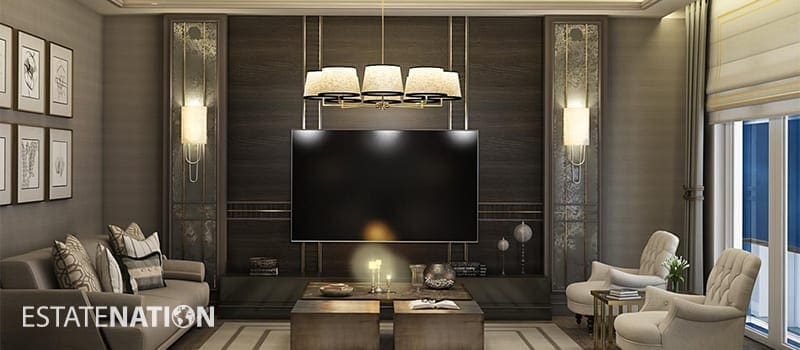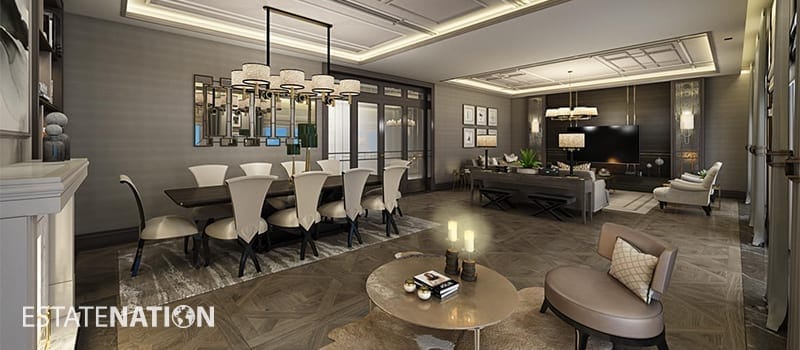 We are in front of the largest coastal city in Istanbul, where the dream seems to be true, to meet Istanbul with all its luxury and upscale with the wide clear sea.
With an area of 122,000 square meters, the city offers 78 buildings, with low elevations, and on each floor two apartments.
This project is carried out in  many stages, the first phase covered an area of 62 thousand meters and included 368 apartments with two room and a lounge, three rooms and a lounge and four rooms and a lounge in four floors buildings.
Then the second phase was established on an area of 60 thousand meters and included 719 apartments, where increased choice of room and hall and increased the height of buildings to eight floors in some cases.
The project is designed to accommodate 20,000 people. It is huge, with low elevations and wide green natural areas.
Project and Transport Location:
The project is located in "Beylikdüzü" area of "Yakuplu" district, 7 km from "Avcılar", and 30 minutes from the new airport, 20 minutes from "Ataturk" Airport, 17 minutes from "Florya", and 30 minutes from "Taksim".
It overlooks the harbor next to the marina, where restaurants, cafes, luxury activities, and a variety of water sports are great.
To live directly on the sea, near the sandy beach and the ships mean to live a different life in the nature of the green and blue harmony, especially if you know that the apartment in this project is designed in the form of palaces in terms of luxury, comfort and beauty, and all the apartments in this project enjoy wonderful sea views.
The city is very huge and you may need your car to reach some of its vital facilities, just seven minutes from the metro station which connects you to central vital points of Istanbul.
Services and Facilities:
The project is within walking distance of your school, surrounded by schools, hospitals, shopping malls, pazars, restaurants, cafes, social clubs and sports.
It is equipped with all the supporting facilities that give you the comfort and luxury necessary.
Project Features:
Perhaps we can not take note of all the features of this project that begin with the distinctive aesthetic site, it does not end with luxurious stone facades, spacious balconies with unique views, French balconies and glass facades are a great gateway to the natural world that will surround you everywhere.
This pioneering project combines modern life with ideal comfort, it gives you the privacy you want, and gives you the collective living space with everything you need to live a peaceful and reassuring life, with indoor and outdoor swimming pools, sauna, water sports centers, tennis court, table tennis court, cinema room, restaurants, cafes and shopping centers.
The project is built according to the latest construction techniques according to the seismic regulations and the regulations of insulation and central heating is equipped with water tanks, generators, elevators and parking.
If you aspire to live in a distinctive way filled with creative beauty and charming nature, this is the project that suits you, you can see more details by

contacting us

.
| Type | Size Range | Price Range |
| --- | --- | --- |
| 1 + 1 | 66 M2 | TRY 810.000 – 1.185.000 |
| 2 + 1 | 69 M2 | TRY 1.066.000 – 2.266.000 |
| 3 + 1 | 144 M2 | TRY 1.970.000 – 2.543.000 |
| 4 + 1 | 209 M2 | TRY 2.400.000 – 3.192.000 |
| Villa 4 + 1 | 208 M2 | USD 910.000 – 1.037.000 |
| Villa 4 + 1 | 370 M2 | USD 1.317.000 |
| Twin villa 5+1 | 534 M2 | USD 1.463.000 – 1.694.000 |
| Mansion villa 5+1 | 716 M2 | USD 1.716.000 – 2.133.000 |
Map loading, please wait ...
More Projects in This Area