Family Residential Project in Esenyurt Istanbul – EN110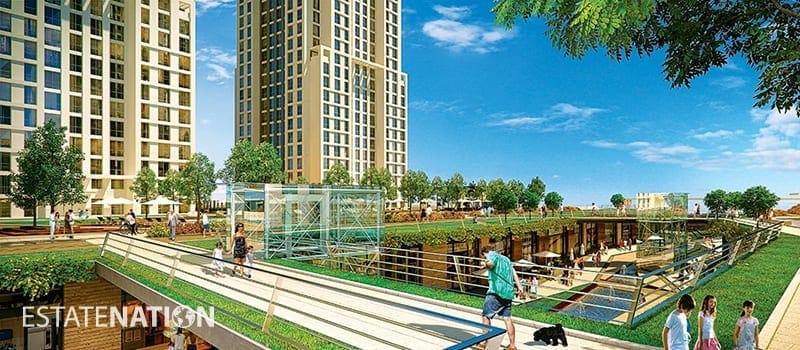 With a total area of ​​310,000 square meters, this prestigious project stands with 7 blocks consist 2,700 apartments and 87 stores, and will be delivered in three stages.
Apartment options in this project respond to the various wishes of the residents, it may be a one-room apartment with area of 30 to 65 m2. It may be in a room and lounge with area of ​​65 to 95 m2 and may have two rooms and a lounge with area of ​​85 to 137 m2. And three rooms and a lounge with area of ​​140 to 205 m2.
Project Location and Transportation:
The project is located in the growing area of ​​"Esenyurt", west of "Küçükçekmece" lake and is 15 km from "Ataturk" Airport and 9 km from "Tüyap" Exhibition City.
The vision of this project is unique, combining comfort and luxury. In this high-density neighborhood with an average standard of living, it offers a luxurious model for urbanization.
It provides you with the time to be located 3 minutes away from public transport, and on the E5 motorway as it is close to the TEM motorway, keeping you away from the traffic jam of the city.
Services and facilities:
The project is located close to the various vital centers, the nearest school is 5 minutes away and the second near school is 7 minutes, the nearest shopping centers is 5 minutes away, the nearest hospital is two minutes, and one minute from the center of the municipality.
Here are the names of the most prominent educational and health centers and shopping centers surrounding the project, the most important hospitals are "Özel Doğa Hospital", "Mediplus Tıp Merkezi", "özel etik lıfe tıp Merkezi", "Esenyurt Devlet Hastanesi" and "Avcilar Anadolu Hastanesi".
The most important schools are "Fatih Sultan Mehmet Anadolu Saglik Meslek Lisesi", "Yenikent ilköğretim Okulu", "Ali Karay Ortaokulu", "Osman Nuri Bakırcı Ortaokulu" and "İncirtepe İlköğretim Okulu".
The nearest shopping centers are "Marmara Park", "Nmerkez AVM", "Pelican Mall", "Torium and Akbatı".
Project Features:
The project is featured by a strong protection system that includes public security and 24-hour camera surveillance with steel security doors, video intercom system, fire and smoke detector, automatic fire extinguishing system, emergency stairway, closed and open parking spaces, According to seismic regulations and insulation to ensure your safety and comfort.
It also features an integrated wellness system including indoor swimming pool, outdoor swimming pool, Turkish bath, sauna, steam room, fully equipped fitness center, cinema, theater, children's playgrounds, walking path and pool for decoration.
The project offers what you need for your comfort from central heating, air conditioning, electric generator, water tank, elevator, natural gas and central hot water.
To know more details about this project, let us contact you, a team of specialists waiting for your consultation

Contact Now
Delivery Date:
Ready To Move

| Type | Size Range | Price Range |
| --- | --- | --- |
| 0 + 1 | 55 M2 | TRY 325.000 |
| 1 + 1 | 75 – 97 M2 | TRY 425.000 – 551.000 |
| 2 + 1 | 120 – 125 M2 | TRY 600.000 – 700.000 |
| 3 + 1 | 140 – 175 M2 | TRY 725.000 – 1.100.000 |
Map loading, please wait ...