Real Estate for sale in Istanbul Esenyurt – EN147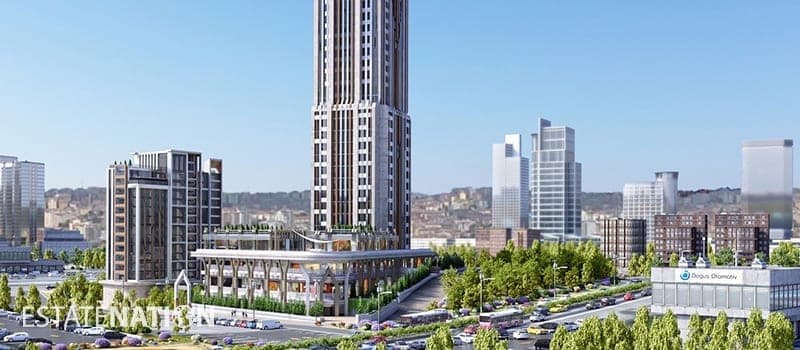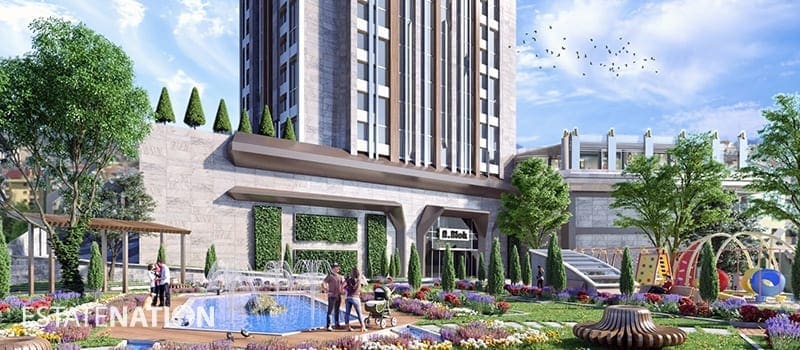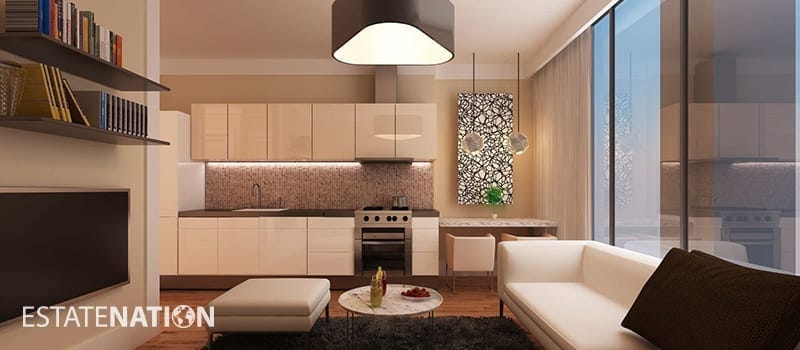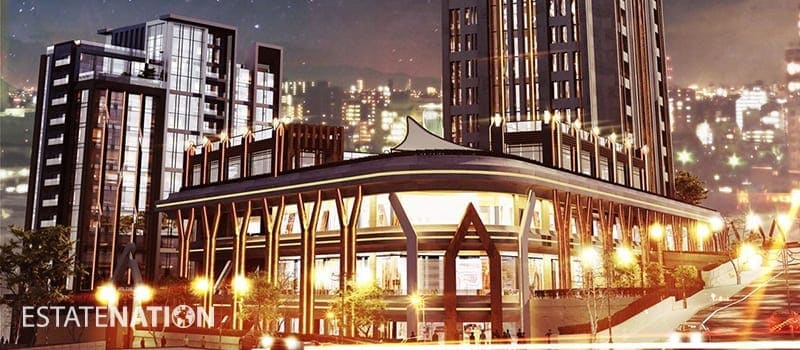 On area of 8420 m2 in one of the fastest growing areas in Istanbul. This three-storey project stands, comprising 400 apartments and 48 stores, the first building is 34 floors high and is aimed at investors in particular. The second is 14 stories high, and it consists the big family apartments.
The apartment options vary from 45 to 70 m2, and between two rooms and a lounge with area of ​​88 to 153 m2, three rooms and a lounge with area of ​​130 to 176 m2, and four rooms and a lounge with area of ​​254 m2.
Project location and connections:
The project is located in the

"

Esenyurt

"

area on the European side of Istanbul, 30 minutes from "Ataturk" Airport, 15 minutes from "Taksim", 5 minutes from "Carrefour" and 5 minutes from the E5 highway. It is located on the E6 highway which is easily accessible from other highways.
It is close to the Metrobus station and is directly opposite the new metro station, which is due to begin operation at the end of 2019.
Thus, the project acquires investment importance in its attractive location and proximity to public transport.
Services and facilities:
The project itself has its own shopping center to meet the needs of the residents. It is close to several shopping centers including "Torium AVM" with 5 minutes away, "MARMARA PARK AVM" with 5 minutes away and the nearest "Migros" shopping center is just one minute away.
The nearest hospital are "İstinye Üniversite Hastanesi" with only 3 minutes away, "MEDLIFE HOSPITAL" is 7 minutes away from the project and "MEDICANA HOSPITAL" is 8 minutes away.
The project also includes a number of educational institutions, the most important of them are "EDUCATION OKYANUS KİNDERGARTEN" with 3 minutes away, "Esenyurt Üniversitesi" with 7 minutes away, "Gelişim Üniversitesi'8"  and "ISTANBUL UNIVERSITY AVCILAR CAMPUS" with 11 minutes away.
Project features
The apartments have a view of the Marmara Sea or a view of the city with distinctive balconies that add a special aesthetic to your world.
The location of the project is close to the city, the marina and the sea, and it is also in an area that is growing steadily, giving it investment value, especially with the delivery date due in 2020 and the importance of family housing with the vitality of the area and its proximity to all service facilities.
The project offers its residents social and service facilities to ensure their safety, comfort and well-being, such as indoor swimming pool, Turkish bath, sauna and steam room, fully equipped massage and fitness room, tennis playground, parking garage, 24-hour reception with security and surveillance. 24-hour cameras with video intercom, elevators, natural gas for heating, water tanks and satellite reception for television, playgrounds and gardens covering an area of ​​2500 m2.
Your choice of your apartment is choose of your lifestyle, we recommend consulting with specialists, and we offer our consultation free of charge, and you can learn more about this project by contacting us,

Contact Now

.
Delivery Date:
December 2021
| Type | Size Range | Price Range |
| --- | --- | --- |
| 1 + 1 | 61 – 70 M2 | TRY 756.000 – 990.000 |
| 2 + 1 | 91 – 98 M2 | TRY 1.098.000 – 1.305.000 |