Luxury Real Estate in Kagithane for Sale in Istanbul – EN136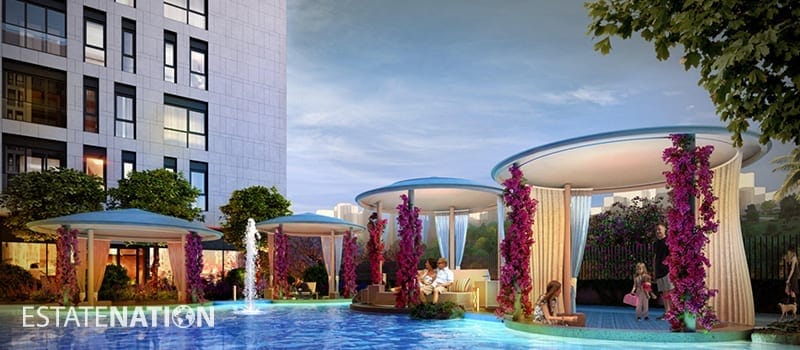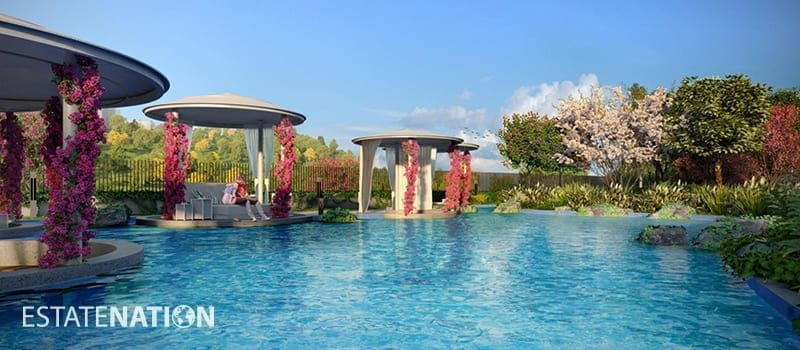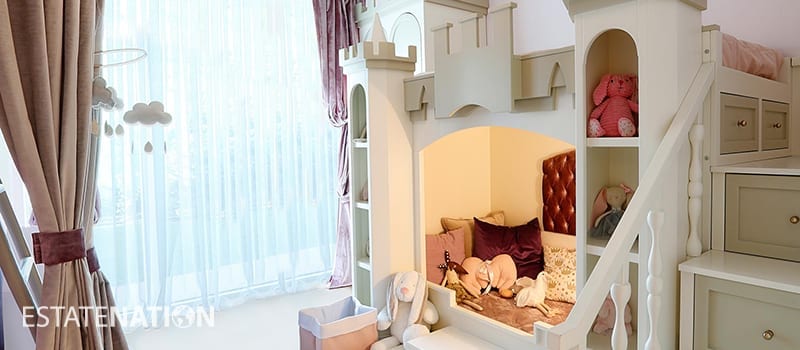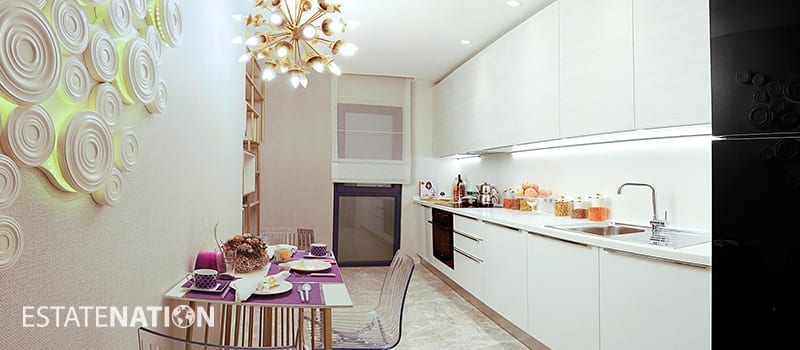 On the area of ​​27000 m2 in the center of Istanbul, the project is stands and rise up with 12 floors, and has 559 apartments and 55 stores. The smallest store area is ​​50 m 2, and the area of ​​apartments varies with the options of the number of rooms to meet the greatest possible needs between one room without a lounge with area 38 to 48 m2, a room and lounge with area of ​​64 to 98 m 2, two rooms and lounge with area of ​​110 to 139 m 2, three rooms and a lounge with area of ​​156 to 168 m 2, and four rooms and a lounge with area of ​​225 m 2.
Project Location and Transportation:
The project is located in the heart of Istanbul, in "Kagithane" area, on the waterfront adjacent to the "Levant" and "Meslek" districts, this project is located 5 minutes from "Taksim" and in the immediate vicinity of "Besiktas".
The project location is within walking distance of the E5, E6 and TEM motorways. It is also close to the metro station, which provides easy public transport to the rest of the city.
Services and facilities:
The project is located in a vibrant area and close to various public facilities, such as educational and health institutions, shopping centers and entertainment.
Nearest hospitals to the project are "Yeni Huzur Cerrahi Tıp Merkezi", "Hastane Derindere", "Kagithane Devlet Hastanesi" and "Istanbul Florence Nightingale Hastanesi".
The nearest schools are "Kagithane Era Koleji", "Kagithane Anadolu İmam Hatip Lisesi", "Istanbul Vali Hayri Kozakçıoğlu Tic.Mes Lisesi" and "Biltes Koleji".
Shopping centers are "Axis", "Bauhaus Kagithane", "Cevahir", "Sapphire Çarşı", "Kanyon" and "ÖzdilekPark Istanbul".
Project Features:
The project is featured by its unique location, with its view of the forest landscape. It also has a strong protection system. The private security service, 24 hours surveillance with closed parking, safe electronic ticketing system, video intercom system and project are built according to seismic regulations. Insulation with Steel Door.
It is featured by the availability of all the necessary services for the comfort of the population, such as elevators, generators, water tanks, central hot water, central heating, natural gas, air conditioning, satellite TV reception, fully equipped fitness center and long walking trail with a bike path in the large garden that adorns Camellia flowers include a pool for decoration, a lake, an indoor swimming pool, a sauna, children's playground, a children's pool, a shopping center, a restaurant, a coffee shop and a massage parlor.
You can see more details of this wonderful project by contacting us, 

contact now

.
Delivery Date:
December 2022
| Type | Size Range | Price Range |
| --- | --- | --- |
| 0 + 1 | 38 M2 | Sold Out |
| 1 + 1 | 61 – 97 M2 | TRY 6,992,000 |
| 2 + 1 | 116 – 145 M2 | TRY 12,521,000 |
| 3 + 1 | 176 – 186 M2 | TRY 14,967,000 – 15,157,000 |
| 4+1 | 234 M2 | Sold Out |