Tourism in Istanbul Records New Figures During 2019
 

Tourism in Turkey in general has become a major target for all tourists from all parts of the world, with the development and progress that Turkey is witnessing at all levels, especially the tourism sector, in addition to the beautiful climate, picturesque nature, ancient historical and historical monuments and rich tourism components, which makes Turkey an important destination for tourists who would like to spend enjoyable times on their annual vacation at the lowest possible costs compared to other countries of the European Union or even the neighboring countries of Turkey.
Turkish tourism has recorded a remarkable increase in the number of foreign tourists during the past 2019, according to statistics from the Turkish Ministry of Culture and Tourism, as more than 41.6 million tourists entered the Turkish territories in the first nine months of 2019, so that Turkish tourism achieved an increase of 14.5% Compared to the same period last year 2018.
 According to the statistics received from the Turkish Ministry of Culture and Tourism, Istanbul has ranked as the most popular Turkish city for foreign visitors and tourists, as Istanbul is one of the capitals of global tourism thanks to its historical, cultural and natural richness, as it was intended by 11.4 million tourists in the first nine months of 2019, an increase of 12% compared to the same period in the previous year.
With the opening of the

new Istanbul airport

, the tourist traffic intensified over the state, which is the second in terms of receiving tourists after the state of Antalya, which is located in the south of the country on the Mediterranean coast. Istanbul also contains a large number of shopping centers and malls, in addition to the ease of movement in it thanks to a huge network of

transportation

.
Statistics of tourism in Istanbul indicate that German tourists ranked first among tourists who visited Istanbul during the same period, followed by Iranian, Iraqi, Russian, French, Saudi, British, American, Chinese, Kuwaiti, Jordanian, and Turkmen-Turkish tourists, respectively.
Statistics of Turkish tourism also confirmed that there are 5.5 million tourists who visited Istanbul from other countries, and expectations indicate that tourism in Istanbul is moving towards achieving its goal of receiving 15 million tourists annually, and here is a detailed list of the numbers of tourists who visited Istanbul during the year 2019 arranged by The countries they belong to are from most to least, and they are as follows:
Germany: 858,128 tourists.

Iran: 687,550 tourists.

Russia 512,318 tourists.

France: 387,763 tourists.

Britain: 367,96 tourists.
As for the number of Arab tourists who came to Istanbul this year, they are also ranked from the following to most:
Iraq: 545,905 tourists.

Saudi Arabia: 385,13 tourists.

Kuwait: 279,81 tourists.

Jordan: 262,532 tourists.

Algeria: 212,429 tourists.

Lebanon: 199,277 tourists.

Libya: 190,7 tourists.

Morocco: 161,958 tourists.

Syria: 139,576 tourists.

Egypt: 125,360 tourists.

Tunisia: 121,170 tourists.

Qatar: 74,839 tourists.

Oman: 62,189 tourists.

Bahrain: 54,923 tourists.

Palestine: 45,614 tourists.

Yemen: 30,23 tourists.

The United Arab Emirates: 24,820 tourists.

Sudan: 12,854 tourists.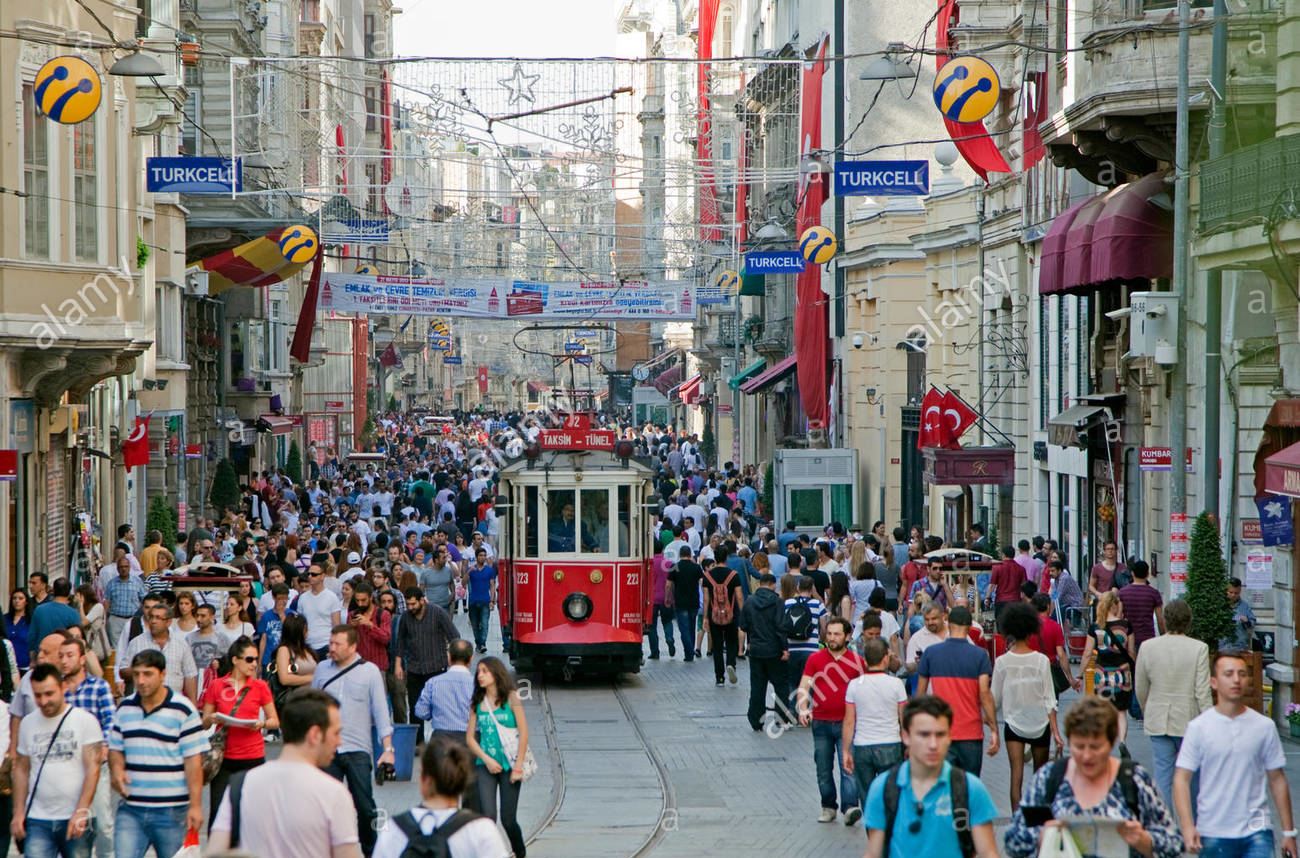 Real estate investment is one of the most important destinations for Istanbul tourists, especially with the amazing real estate renaissance that the huge city is witnessing for more than ten years to this day and with a continuous increase, as Istanbul includes modern and luxurious real estate projects with breathtaking views, and at prices lower than those in European countries Neighboring or even in some Arab countries, which makes it

one of the most selling cities

in real estate in the region, and a favorite destination even for

Arab investors

and tourists.